Image gallery: 2018 Maruti Suzuki Desert Storm
The 2018 Maruti Suzuki Desert Storm turned out to be one of the most thrilling cross-country rallies that the country has ever witnessed. The 16th edition of the Desert Storm saw a 40 per cent jump in the number of participants, compared to last year. There were a varied set of cars and motorcycles that were flagged off from the Great India Place in Noida. The list also included a buggy, powered by a 600cc sports bike engine as well as quads like the Polaris ATVs.
Abhishek Mishra took top honours in the Xtreme Class, clinching the trophy after two failed attempts over the last couple of years. Maruti Suzuki  Motorsport's Suresh Rana was in contention of winning the Desert Storm this year as well, however, an technical issue with his Maruti Suzuki Grand Vitara forced him to pull out of the Rally.
Another favourite in the Moto Class, Hero Motorport's CS Santosh suffered a big crash and had to retire after leading the rally by a good margin.  But that is the nature of the sport and the winner in the Moto Class, Angata Racing's Aaron Mare was well aware of this. He rode at a quick yet conservative pace to ensure he brought himself as well as the bike home.
Here's a look at all the action from the 2018 Mauti Suzuki Desert Storm.
Maruti Suzuki Motorsport's Suresh Rana lines up at the start in his Vitara Brezza
Ashish Raorane was among the list of favourites to finish the rally in a strong position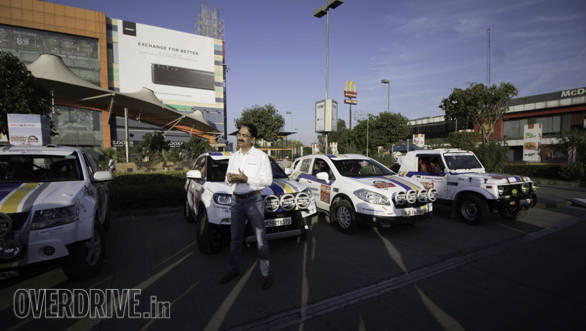 Mr Handa, chief marketing officer at Maruti Suzuki speaks about Team Maruti Suzuki Motorsports
TVS Racing's Santolino Lorenzo was another strong contendor for the win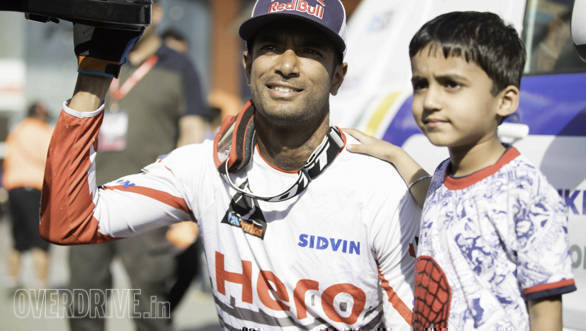 Hero Motorsports CS Santosh poses with a young fan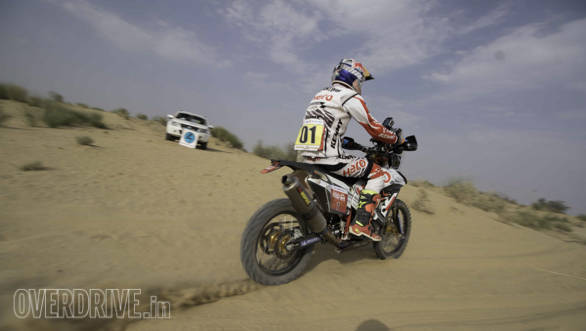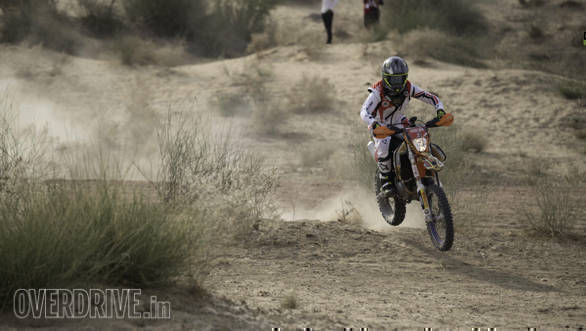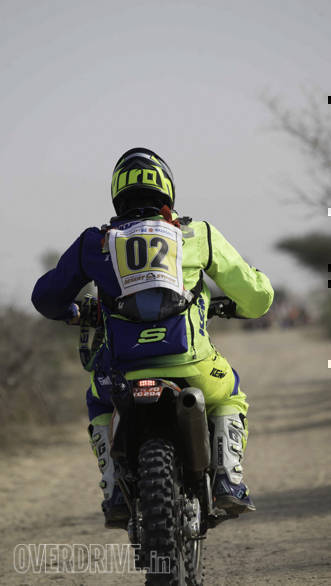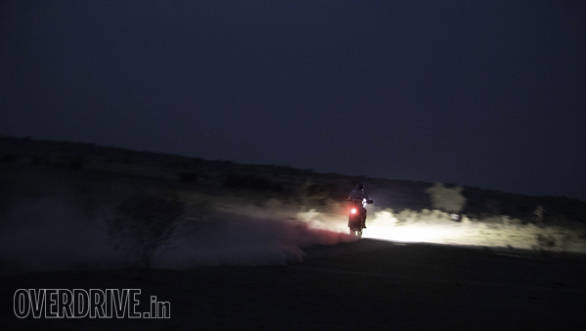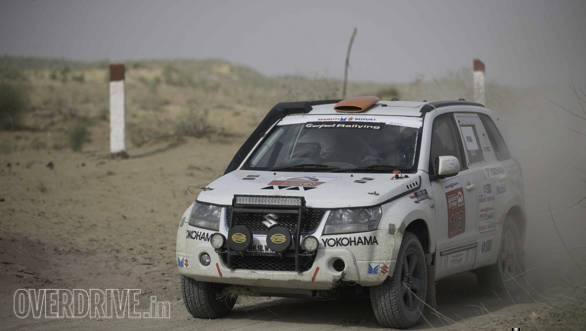 Abhishek Mishra on his way to winning the 2018 Maruti Suzuki Desert Storm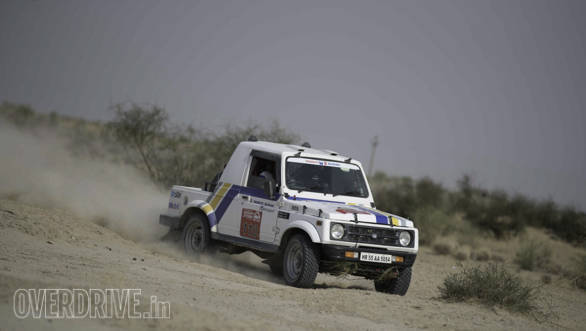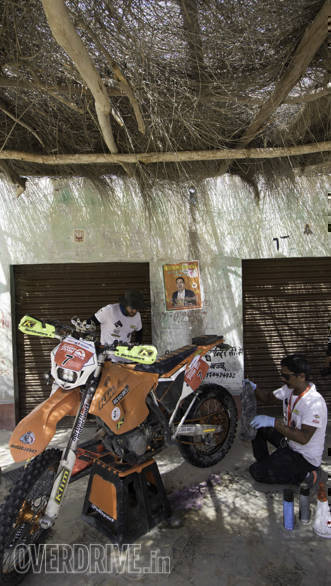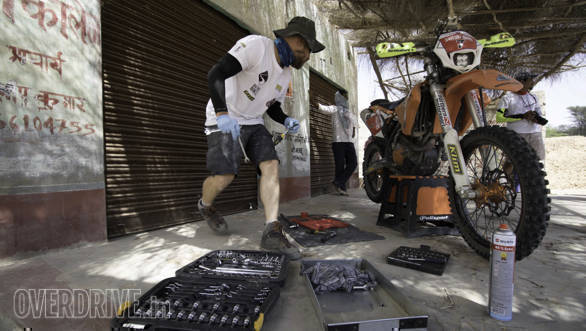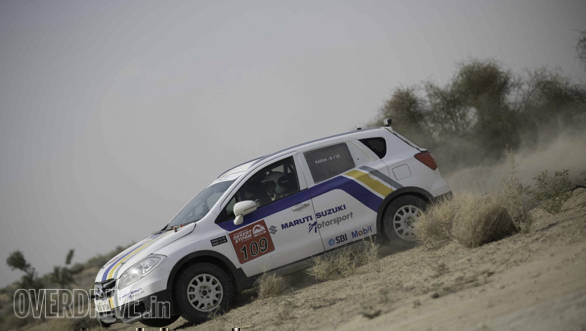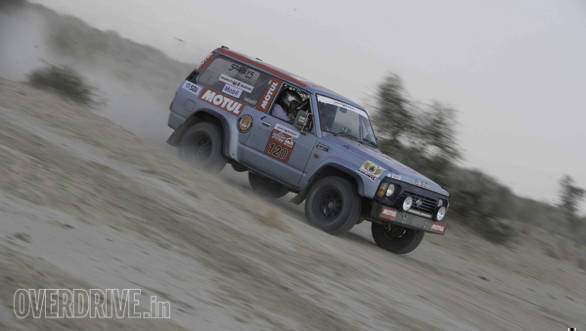 This Nissan Patrol is powered by a V8 petrol motor. It was easily the best rally car when it came to sound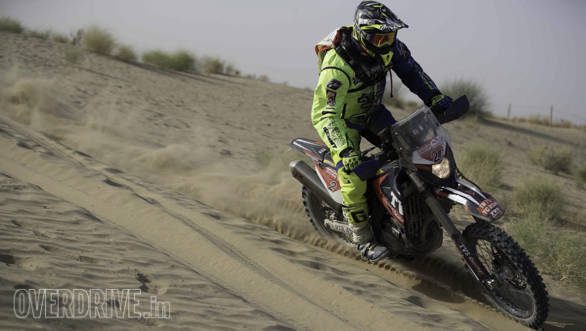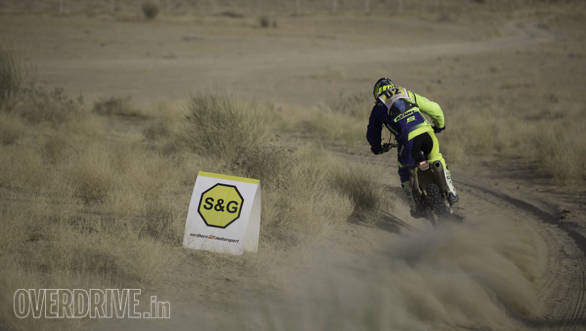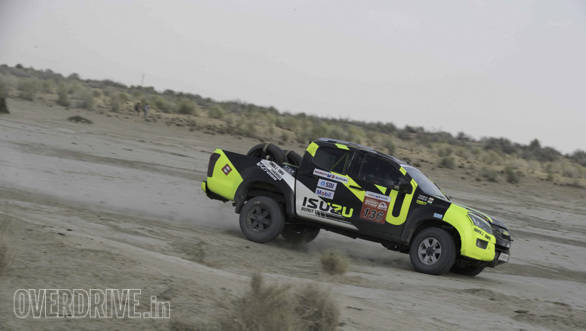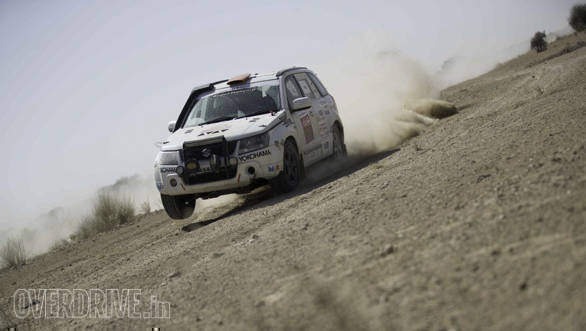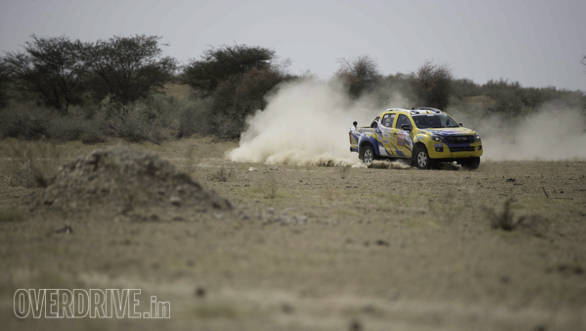 Raj Singh Rathore finished second overall in his Isuzu V-Cross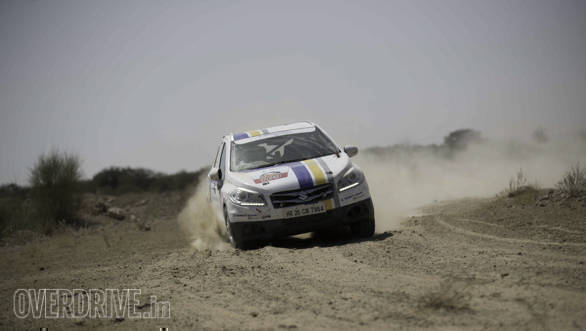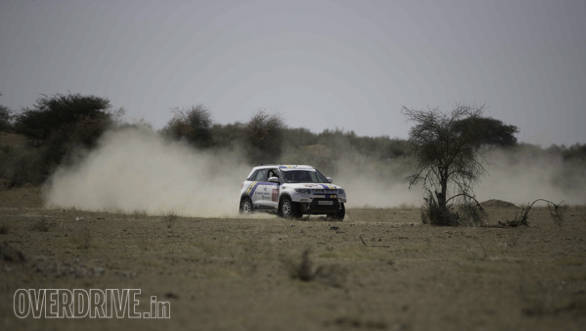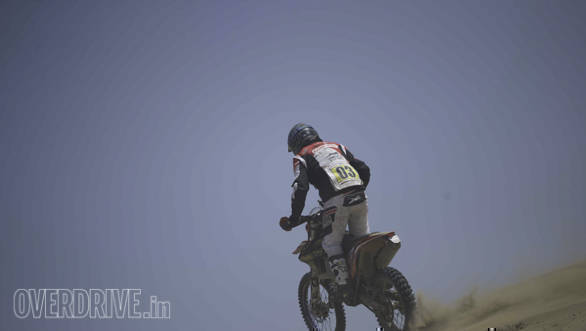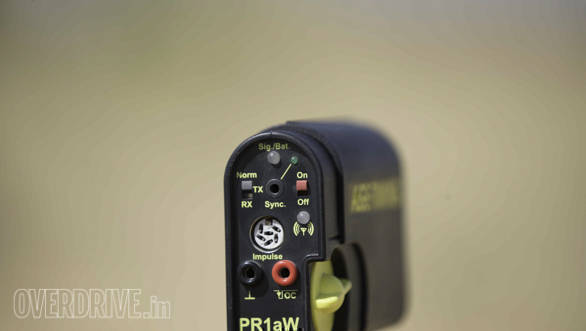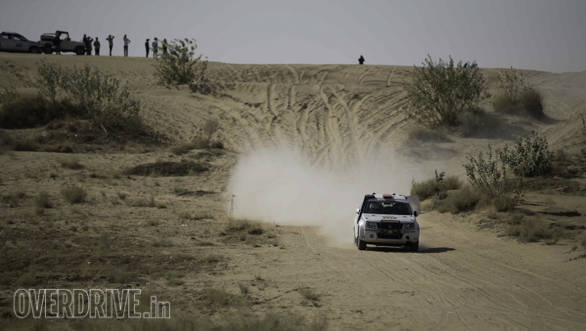 Images by Ishaan Bhataiya
Price (Ex-Delhi)
Starts Rs 15.54 Lakhs