Image gallery: 2017 Shiver 900 and Dorsoduro 900
The 2017 Aprilia Dorsoduro 900 and Shiver 900 have just been launched in India. The new models feature a raft of updates, including a new 900cc V-twin motor, new electronic accelerator, traction control system  and lighter wheels and front forks.  Here's a detailed look at both the bikes.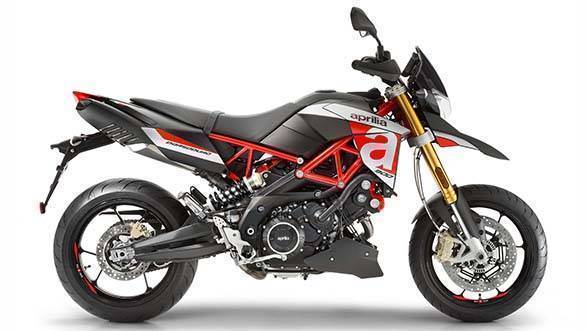 The 2017 Aprilia Dorsoduro 900 introduces an electronic accelerator that is completely built into the throttle grip and saves 550g over conventional ride-by-wire systems.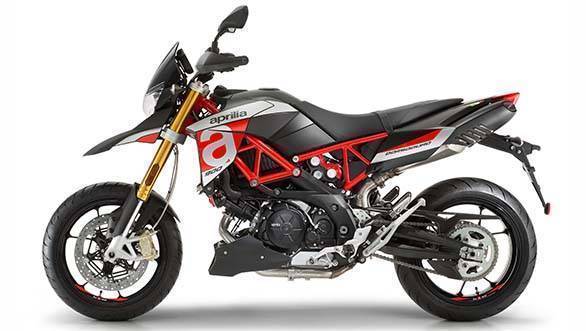 The 2017 Aprilia Dorsoduro 900 continues to blend sport-naked and supermotard, a combination that is responsible for its reputation as a thrilling motorcycle. The actual elements of the two styles of motorcycles in the flat seat and the upright riding position.
The old 750cc 90° V-twin was updated by increasing the stroke from 56.4mm to 67.4mm while bore remained 92mm to results in a longer-stroke, 900c setup. The new 95PS peak power is accompanied by 90Nm (+8Nm) of peak torque, albeit it is produced 1,500rpm higher than earlier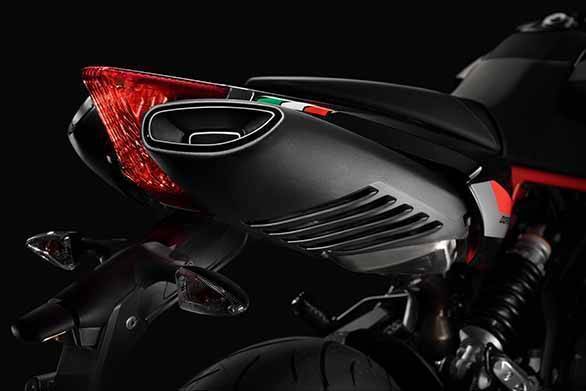 The 2017 Aprilia Dorsoduro 900 has three riding modes as well as three levels of traction control (and you can turn it off). Continental supplies the two-channel ABS system which Aprilia says will not take away from a sporty ride.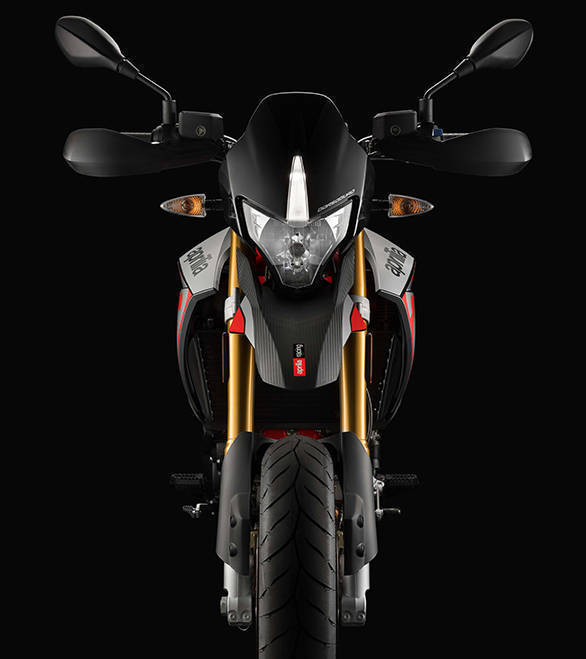 The 2017 Aprilia Dorsoduro 900 has an updated ride-by-wire system and now gets riding modes that alter engine response. The Sport setting is the most aggressive, the Touring mode is likely to be what is used most and the Rain mode relaxes engine response for slipper conditions.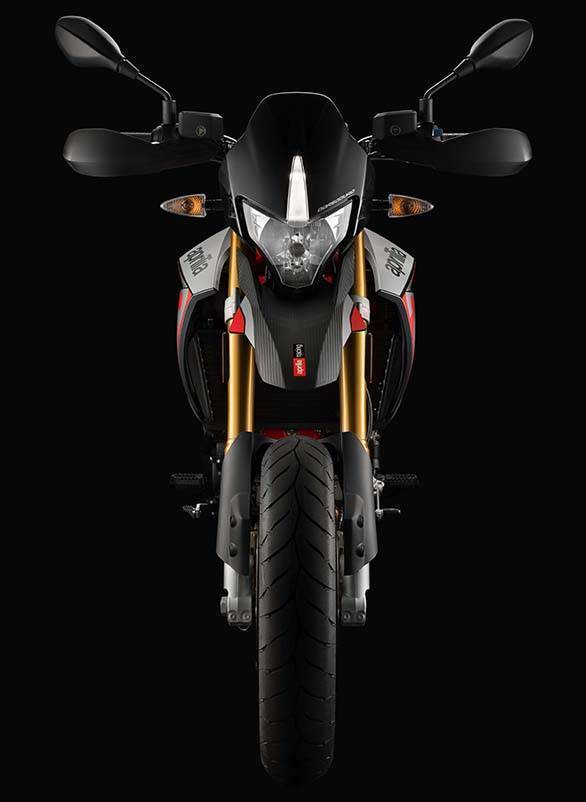 The Aprilia Dorsoduro receives a comprehensive update for 2017. In there is a new 900cc V-twin that makes 95PS and is Euro IV compliant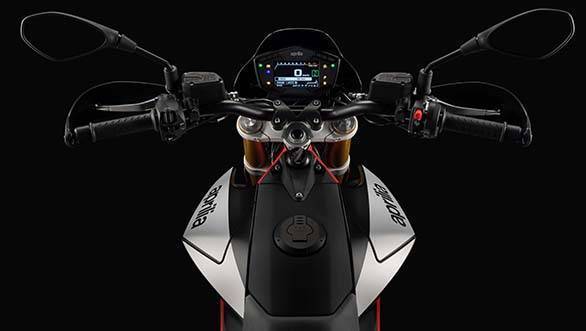 The 4.3" TFT screen is shared wit h between the 2017 Aprilias Dorsoduro and Shiver 900s. It shows all the basic information, service indications and has a light sensor to switch between day and night displays. The Aprilia Multimedia Kit (AMK) allows smartphone connectivity.
The Aprilia is all-new for 2017 featuring a new Euro IV 900cc V-twin making 95PS
The 2017 Aprilia Shiver 900 has a new all-digital instruments with a 4.3" screen. A light sensor changes day and night backlighting modes. There is also bluetooth smartphone connectivity but it isn't clear if the 'AMP Kit' is standard equipment or not.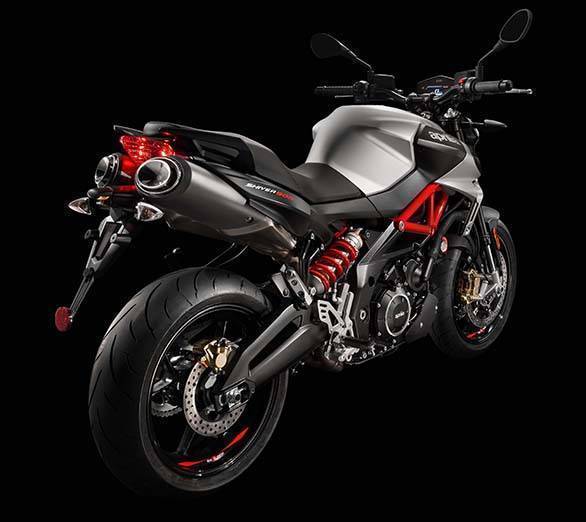 The 2017 Aprilia Shiver 900 has an updated ride-by-wire system as well as a new traction control system. The Shiver, in fact, was the world's first production bike to boast ride-by-wire back in 2007.
The 2017 Aprilia Shiver 900 fets a full design revamp including new fuel tank covers, rear panels and the front mudguard. It continues to use a trellis frame with cast pivot plates for a chassis
The 2017 Aprilia Shiver 900 will be available
through Piaggio Group's Motoplexes in Pune, Chennai, Kochi, Bangalore, and Hyderabad. Piaggio's price, Rs 13.33 lakh ex-Pune will be applicable after June 30, 2017. For the moment, the introductory price is Rs 1.35 lakh lower at Rs 11.99 lakh.
Price (Ex-Delhi)
Starts Rs 11,51,075
Price (Ex-Delhi)
Starts Rs 12,30,451