Image gallery: 2017 Mercedes-Benz GLA
Mercedes-Benz has launched the 2017 GLA in India at Rs 30.65 lakh, ex-showroom. The updated GLA was first shown last year just before the Detroit Motor Show. The changes that the new GLA gets over the previous model have made it look sportier as well as more premium. The entry-level SUV from Mercedes-Benz competes with the likes of the BMW X1 and the Audi Q3. While the GLA is intended to appeal to those looking at a crossover with comfort and features, the BMW X1 targets those who are looking at a more dynamic driving machine. The Audi Q3 tries to strike a balance between these two aspects and offers a more convincing SUV characteristics, thanks to its quattro tech.
We have already done a spec comparison of these three models. Additionally, we have included the Volkswagen Tiguan as it fits in a similar price range and offers additional practicality. You can read our detailed feature here. Scroll below to go through the images of the 2017 Mercedes-Benz GLA to understand the differences between the new and the previous offerings.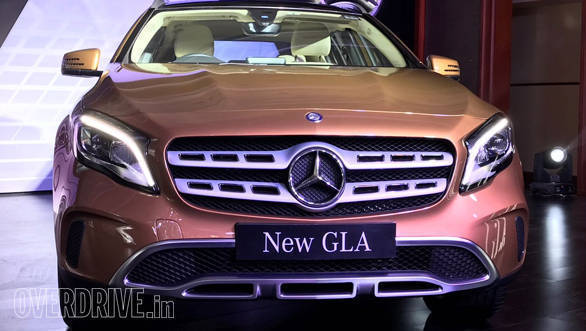 2017 Mercedes-Benz GLA: The front has been revised with a sportier bumper design
2017 Mercedes-Benz GLA: That's the new canyon beige shade that has been introduced on the crossover
2017 Mercedes-Benz GLA: The profile lines remain identical to the previous model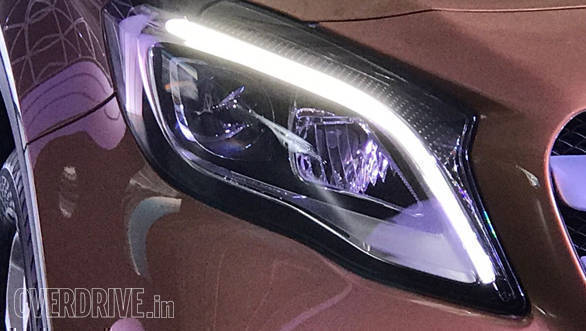 2017 Mercedes-Benz GLA: Bi-Xenon lights have been replaced by all-LED lights
2017 Mercedes-Benz GLA: The alloy wheels take inspiration from the GLA concept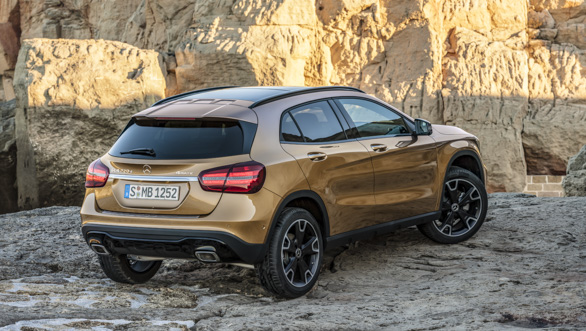 2017 Mercedes-Benz GLA: The AC vent design has been revised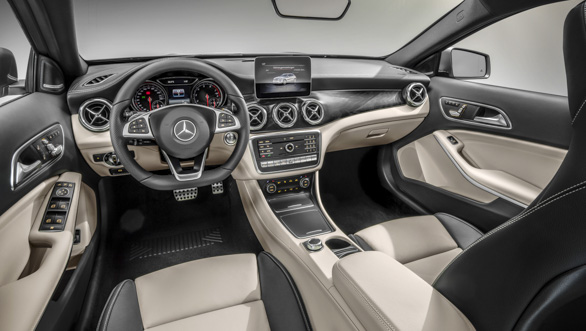 2017 Mercedes-Benz GLA: The overall design of the cabin is identical except for the 8-inch infotainment system. Features Apple CarPlay and Android Auto
2017 Mercedes-Benz GLA: 2.0-litre petrol and 2.1-litre diesel powertrains remain unchanged
2017 Mercedes-Benz GLA: There is also an adventure pack priced at Rs 3 lakh over the regular model
Price (Ex-Delhi)
Starts Rs 42.1 Lakhs
Price (Ex-Delhi)
Starts Rs 32.48 Lakhs
Price (Ex-Delhi)
Starts Rs 35.9 Lakhs
Price (Ex-Delhi)
Starts Rs 33.24 Lakhs