Image gallery: 2016 Triumph Tiger Sport
Not many people have any complaints about the Speed Triple. But if they did, they would have complained about the lack of wind protection on it. As a no-holds-barred naked streetfighter, the Speed Triple lacked the same things that most motorcycles in this category lacks - highway/touring capabilities. But the guys at Triumph have fixed that problem. By slapping on a half fairing and giving it a functional windshield, they have transformed the Street Triple into a sports tourer. The Triumph Tiger Sport is the answer to all your high speed touring woes. Go ahead, hit the road.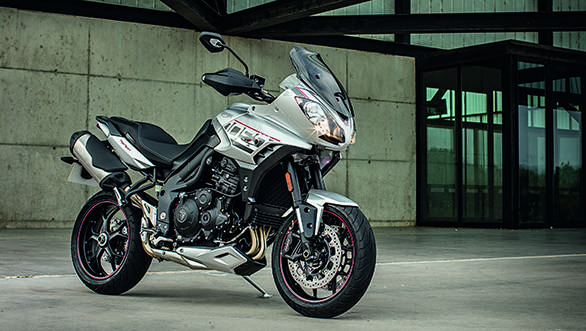 Ever complained that you couldn't take your Speed Triple touring? Well you can now with the arrival of the Tiger Sport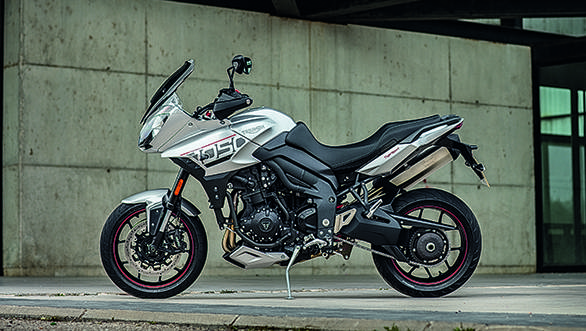 What is it? A Speed Triple with a half fairing that makes for excellent wind protection in case you needed to make a cross country highway run
A 1050cc triple making 125PS and and 104Nm should make for a pretty exciting sports tourer, no?
With looks like that, the Versys 1000 had better watch out...
Upside down Showa forks and a Showa shock attached to a single sided swingarm promises enough cornering performance to keep all the speed junkies excited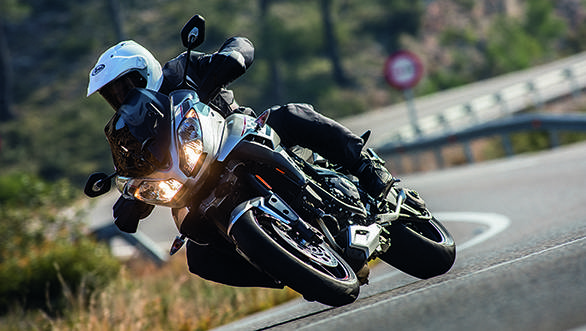 Flat, high handlebars, handguards and an adjustable windshield - all part of the recipe for the perfect Sports Tourer