Image Gallery: 2016 Rainforest Challenge India Day 1
The 2016 Force Gurkha Rainforest Challenge India is back in Goa. Just like the previous editions, this one promises to be a lot tougher for participants - part of a process of gradually increasing the difficulty level of the event that the organisers have been keen on.
The 2016 edition of RFC India began today, and will continue on till the 29th of the month. It will be held over four competitive stages - Prologue, Predator, Terminator and the Twilight Zone. The Prologue stages will be held at the Rajiv Gandhi IT habitat in Dona Paula while the Predator and Terminator stages will held in South Goa. The final Twilight stage will be held at Morlem in North Goa.
This year 30 teams are taking part in the RFC. Each team consists of a driver and a co-driver, who get points on successful completion of every stage. Teams incur penalties if they fail to complete a stage, break any rule and cause damage to the location's flora and fauna.
Today was the scrutiny day, marshals were busy checking the if the participants' vehicles comply with the rules and regulations and are fit to compete in the gruelling event that lies ahead. The Prologue stages will be held tomorrow.
Simultaneously, India 4X4 Week is also being held from 22nd till 24th July, 2016 which Cougar Motorsport (who are the organisers of the RFC) is also organising in collaboration with the country's prominent 4X4 clubs. Land Rover and ISUZU are displaying their vehicles and visitors can experience their off-road capabilities on the specially created trails. Additionally, off-road equipment suppliers are exhibiting a variety of accessories. Here's a look at Day 1 of the 2016 Rainforest Challenge India in images.
Around 12 rare 4X4 vehicles from across India including this FJ40 Land Cruiser are on display
Even today, this Range Rover can tread across varied terrain comfortably
The ground clearance of most vehicles have been raised by at least two feet in order for them to be able to compete in the RFC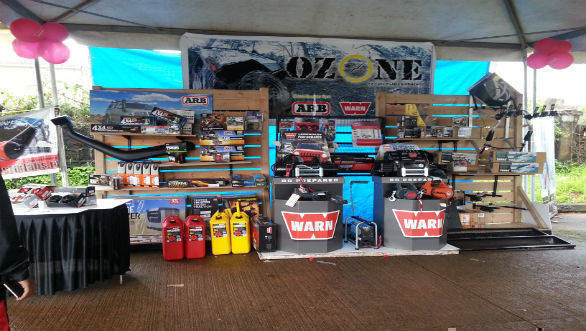 Off-road equipment suppliers are exhibiting a wide range of accessories
Cougar Motorsport's Ashish Gupta, RFC's Luis JA Wee who created the Rainforest Challenge, Mr Cyriac Jacob and David Metcalfe, the COC of the event
Participants have driven down from as far as Delhi, Bengaluru and Hyderabad. Here they are completing forms and formalities ahead of the event!
On day 1, marshals were checking whether vehicles are complying with all the rules of the event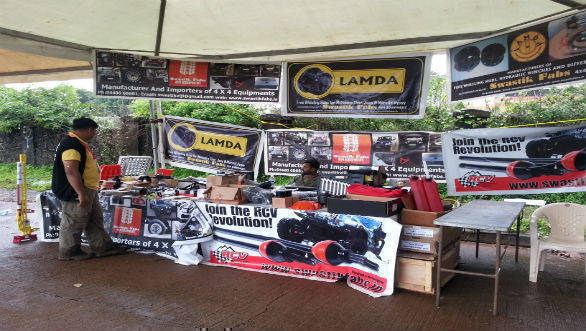 Isuzu is displaying a heavily modified D-Max V-Cross
Price (Ex-Delhi)
Starts Rs 13.59 Lakhs