Image gallery: 2016 Mercedes-Benz GLE 450 AMG Coupe
The GLE 450 AMG Coupe exists in the middle ground between a full-blown AMG-developed SUV and a standard Mercedes-Benz GLE Coupe. It gets a 367PS biturbo V6 that we fell in love with and BMW X6 like Coupe styling that's polarising at best. The GLE provides sportscar performance with real world practicality and costs quite a fair bit less than a raging AMG-built SUV. You can read the full review here after you scroll through our image gallery of this hulking beast.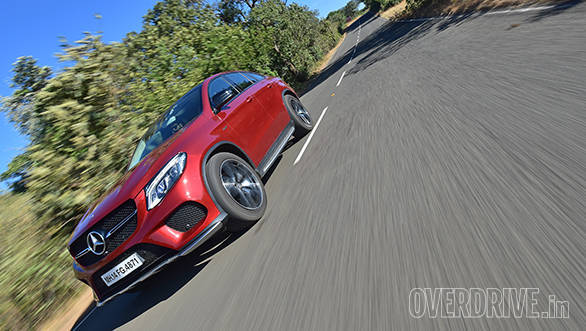 Whether or not the design is your cup of tea, there's no denying that it's a huge attention magnet
It may weigh 2.2 tonnes but the GLE is fast on its feet
The massive wheels are wrapped in fat rubber which generate huge grip on a winding road
The GLE 450 AMG Coupe's angry looking face is its best angle...
While the rear end is its most controversial angle. You either love it or loathe it
The wheels measure a giant 21 inches but fortunately the tyres still have a reasonably thick profile
Rear tail lamps and chrome strip are inspired by the handsome S 63 AMG. The LED detailing looks great at night
367PS, 520Nm and lovely soundtrack make this biturbo V6 the highlight of the GLE 450 AMG Coupe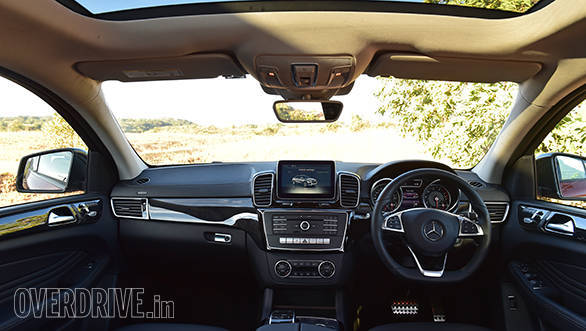 The cabin feels rich and luxurious but the centre console design harks back to the old ML. An update would have been nice
The infortainment display is rich in colour and has plenty of new menus, including this one that shows cornering g-forces!
Black grille looks mean and nasty. We like!
Despite the sloping roof, the GLE Coupe has a massive 650-litre boot
Air suspension raises and drops the car depending on the drive mode. There's also a Lift mode for off-road encounters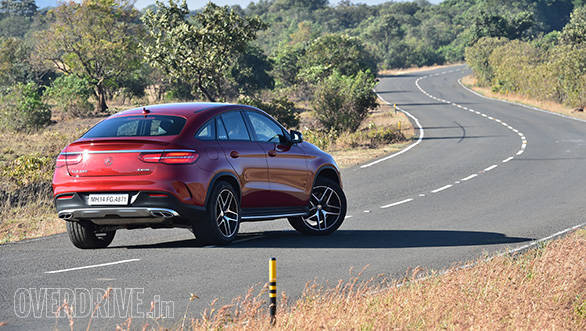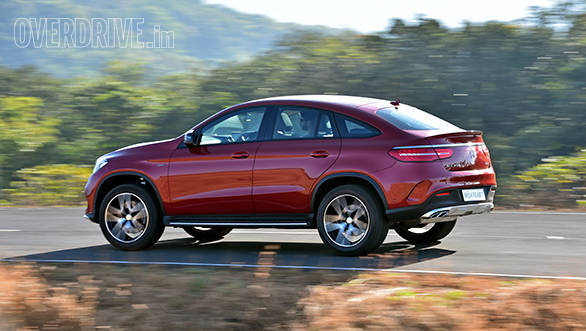 Images by Suresh Narayanan
Also read:
2016 Mercedes-Benz GLE 450 AMG Coupe road test review
.
Price (Ex-Delhi)
Starts Rs 73.7 Lakhs
Price (Ex-Delhi)
Starts Rs 95 Lakhs