Image gallery: 2016 Maruti Suzuki Desert Storm, Leg 4-6
With Legs 1-3 out of the way (see the image gallery here), the participants were now in Jaisalmer for the next half of the 2016 Maruti Suzuki Desert Storm. At this point, Aabhishek Mishra (co-driver PV Srinivas Murthy) was leading the Xtreme category by around 12 minutes. However, Suresh Rana (co-driver Ashwin Naik) was certainly catching up with Mishra after he closed the gap by around four minutes in Leg 3. Meanwhile in the Moto category, CS Santosh was right on top with a good 30-minute lead.
However, as it always is in rallying, things didn't go quite as expected in the second half of the event.
Leg 4: Jaisalmer
This leg held just one competitive stage outside Jaisalmer. This stage held the first major dune crossing in the rally, which got quite a few participants stuck in the sand.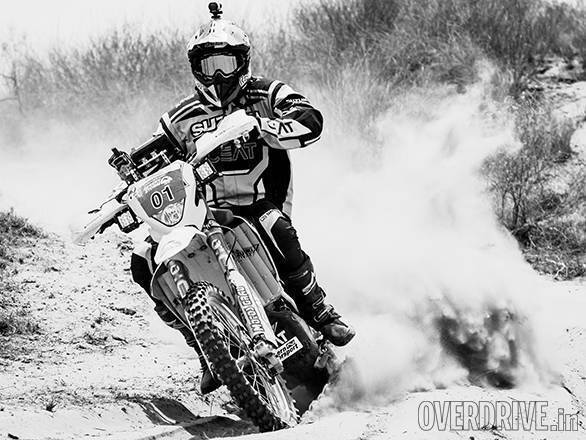 By the end of Leg 4, Santosh was almost untouchable with a 44-minute lead. Almost.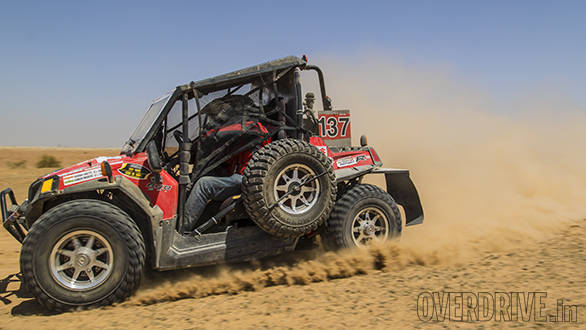 The Polarises weren't the fastest vehicles in the rally. However, they managed to get through all the stages quite comfortably
After the first couple of cars went through the dunes, the sand got so loose that one mistake would land competitors in trouble
Leg 5: Jaisalmer
The fifth leg of the rally was a very long one, with two competitive stages in the day and two at night. The first stage was flagged off at around 9.30am, while the fourth and final stage finished at 4.30am. This leg also saw quite a twist in the rally. Aabhishek Mishra rolled his car half way through the second stage of the day, and retired from the rally. CS Santosh on the other hand, was awarded a one hour penalty for missing a Passage Control stop, reducing his lead to just seven minutes.
With Mishra out of the rally, Rana was first with a comfortable 69-minute lead
With a major portion of Santosh's lead lost, Aravind KP was still in contention for the title after Leg 5
After every competitive stage, the service crew gives the vehicle a thorough check-up and fixes any niggles or issues that popped up
Leg 6: Jaisalmer - Jodhpur
This was it - the final run for the finish. Although there were two stages scheduled for the day, the second one was cancelled. Rana was well in the lead of the Xtreme category. In the Moto category meanwhile, Aravind KP was just seven minutes behind Santosh. In the end though, it was Santosh that won the title with a 9-minute lead.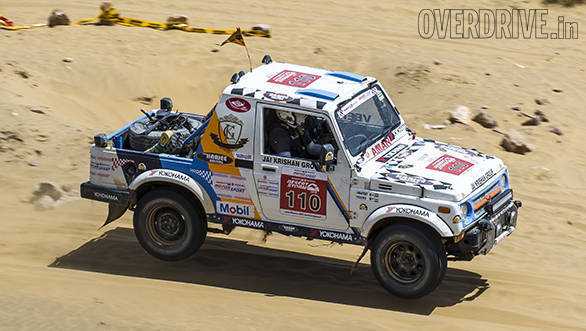 Amanpreet Ahuwalia (co-driver Virender Kashyap) was pushed up to second, and finished 70 minutes behind Rana
Despite his best efforts in the final stage, Aravind KP finished in second place ahead of R Nataraj
One of the keener spectators of the rally getting as close as possible to the action