Image gallery: 2016 Maruti Suzuki Desert Storm Leg 1-3
The 2016 Maruti Suzuki Desert Storm has just ended with Suresh Rana (co-driver Ashwin Naik) and CS Santosh  emerging as the respective winners of the Xtreme and Moto categories. The rally hosted a total of six legs that took participants and us around Rajasthan through the more scenic route. However, most of these routes barely had any roads to follow. The first three legs had six competitive stages including one night stage. Here's what happened during these legs in images.
Leg 1: Hanumangarh - Bikaner
This leg consisted of two competitive stages, which measured 58.23km and 23.81km.
CS Santosh didn't seem to have a very large lead by the end of the first leg. However after that, it was impossible for his rivals to catch up with him
TVS Racing's R Nataraj had a good start with a second place finish, two minutes behind Santosh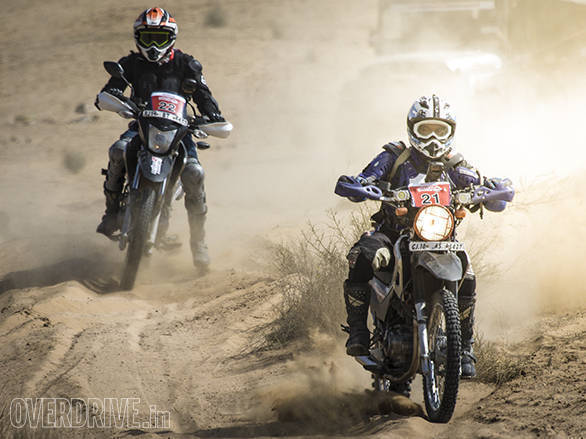 The slower competitors would start bunching up together half way through the stages, making for an interesting run for the finish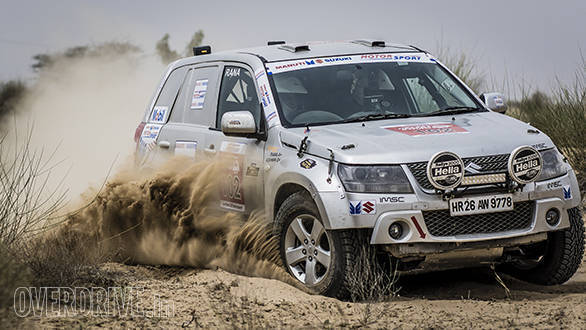 Despite his best efforts, Suresh Rana couldn't quite get ahead of Aabhishek Mishra (co-driver PV Srinivas Murthy) in Leg 1
Overtaking during a stage can be quite risky with all the dust reducing visibility to barely a few feet
Leg 2: Bikaner
The second leg of the 2016 Desert Storm held just one Special Stage. However, this was the longest stage in the rally with a total length of 185.94km.
This Gypsy, which was driven by Rajiv Sally, was the only one with a coilover suspension system. This of course, meant that it was more stable through the rougher sections of the stage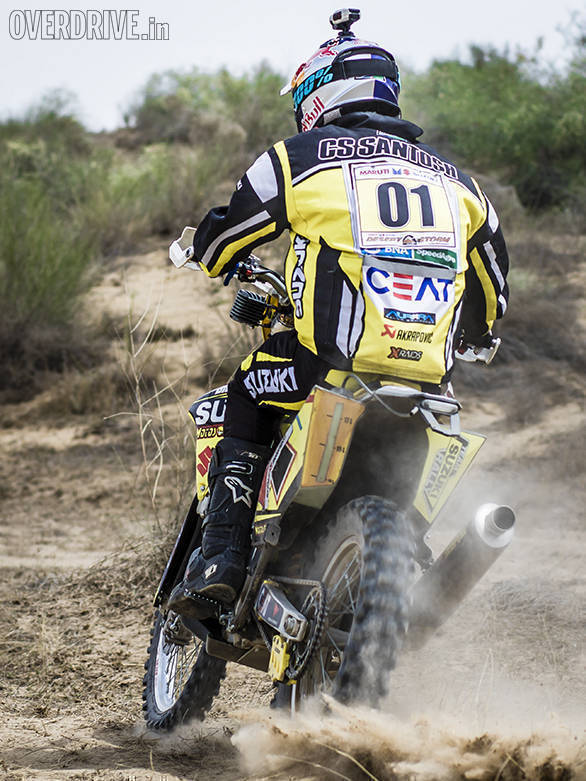 After the second leg, CS Santosh had managed to increase his lead from just over two minutes in Leg 1 to around 22 minutes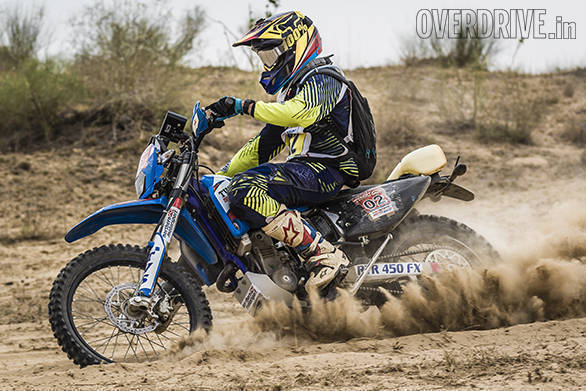 Aravind KP meanwhile, made his jump to second, 2 minutes ahead of Jes David
After a slow Leg 2, R Nataraj was pushed to fourth place
Leg 3: Bikaner - Jaisalmer
This leg held the first night stage in the rally which flagged off at 3.30am. It also held two other competitive day stages measuring 64.74km and 50.71km.
The night stages were obviously quite tricky. One small error from the navigator, and you could lose a lot of time trying to find the right track
Although Rana was still in second, he was clearly catching up with Aabhishek Mishra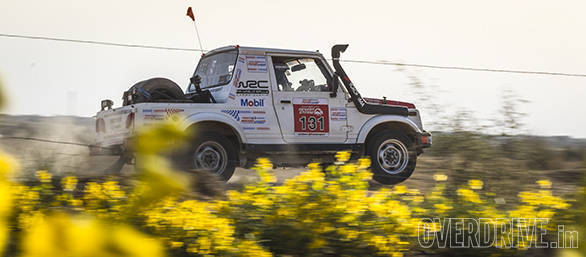 The first day stage in Leg 3 was faster than the pervious stages, thanks to the harder surfaces that allowed for more speed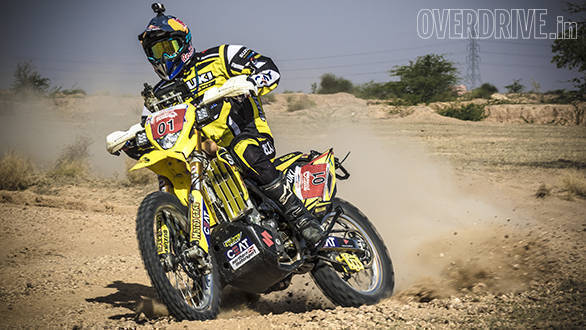 Santosh seemed to be getting faster day by day. By the end of Leg 3, his lead had increased to 30 minutes
Images: Ishaan Bhataiya