Illegal parking in Mumbai can burn a big hole in your pocket now
The Brihanmumbai Municipal Corporation, along with the Mumbai Traffic Police, has introduced a new fine structure for parking illegally in the city limits. The new fines are quite steep, ranging between Rs 5,000 and Rs 23,250.
These new fines are applicable within a 500m radius for the 26 Public Parking Lots and 20 BEST bus depots designated by the civic body. Further, vehicles which aren't claimed within 30 days will be put up for auction.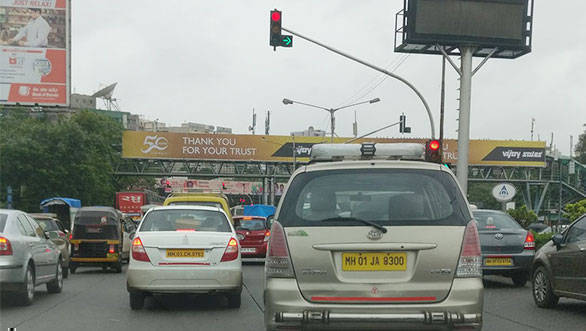 All classes of vehicles are covered by this fine structure. Two-wheelers will be fined between Rs 5,000 and Rs 8,300 while three-wheeler owners will have to shell out Rs 8,000 to Rs 12,200. The fine for LMVs is between Rs 10,000 and Rs 15,100. For bigger vehicles like Medium Motor Vehicles, the fines rise to between Rs 11,000 and Rs 17,600. The highest fines are for heavy vehicles, their owners pay between Rs 15,000 and Rs 23,250. These charges include the penalty, towing charges and the late payment fees.
This rule came into effect on July 7, and while they seem exorbitant, the idea behind the move seems quite reasonable. The constant traffic snarls are a big problem in Mumbai, and a major aspect is the haphazardly parked vehicles along the sides of the roads. This move will hopefully curb that menace quite a bit.
Related Stories