Hyundai will equip second generation Genesis with HTRAC
Hyundai has confirmed that the upcoming Genesis sedan will get the HTRAC all-wheel drive system. Europe is the home market for the Genesis sedan and the new model is expected to be unveiled by the end of this year. The current Genesis is a rear-wheel drive.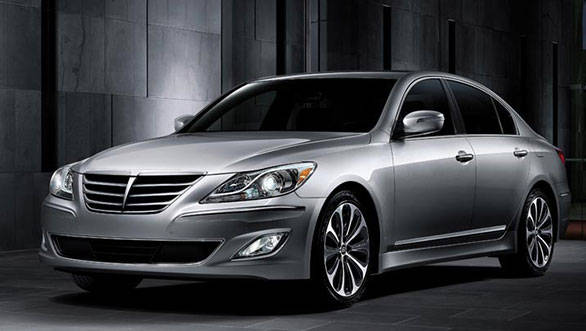 The new model is expected to be an all wheel drive, while the current Genesis is a rear wheel drive
The HTRAC system electronically controls torque split between the front and rear axles depending on road and driving conditions, offering greater stability on slippery roads and in corners. Unlike the mechanical AWD system which splits limited torque between front and rear wheels, the HTRAC allows drivers to select driving modes for further optimal ride quality. Hyundai has honed the drivetrain of this car at their Nurburgring centre.
"Hyundai Motor's HTRAC system has secured best-in-class durability and driving performance through strict tests carried out in various locations worldwide, including the famed Nürburgring in Germany, the Yeongam F1 circuit in Korea and in severe winter tests in Europe. We expect our customers to feel world-class safety and driving performance in the all-new Genesis equipped with the HTRAC system," said Woong-Chul Yang, vice chairman and head - R&D Center, Hyundai Motor Company.