Hyundai unveils new Veloster Midship concept
Hyundai has unveiled a mid-engine rear-wheel drive version of its Veloster sports car at the 2014 Busan Motorshow in South Korea. The concept is designed by the same team that developed Hyundai's i20 WRC racer.
The Veloster Midship draws power from a direct injection turbocharged 2.0 litre four cylinder Theta GDI engine. It produces just over 300PS of power and is placed right behind the front seats. Its midship layout is said to offer ideal weight distribution and handling balance through corners.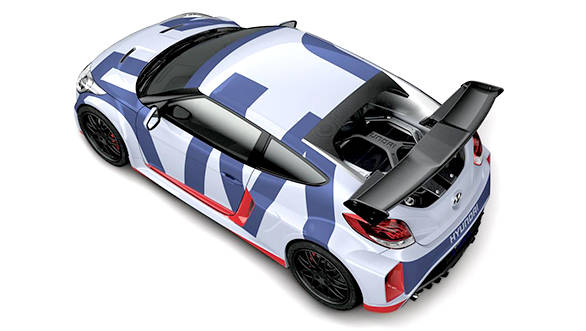 The new Hyundai Veloster Midship concept as seen at the 2014 Busan Motorshow
The car is built on a reinforced chassis with lightweight aluminum suspension. A large spoiler at the rear rounds off the aero package for the car.
As of now, Hyundai currently has no plans to put the concept into production. Hyundai has clearly stated that the concept was built to explore the possibilities for the Veloster chassis, and is not related to any future production model.