Hyundai sets up 24x7 ultra-fast EV charging stations at key highways
In a bid to accelerate electric vehicle (EVs) adoption in India, Hyundai Motor India Ltd. (HMIL) has installed ultra-fast EV charging stations on the Hyderabad-Vijayawada (Narketpalle) and Delhi-Chandigarh (Kurukshetra) highways. The charging stations consist of 150 kW DC and 60 kW DC chargers. Both charging points are operational and open to the public from 1 February. Notably, Hyundai aims to install 10 ultra-fast charging stations on major highways in key cities by the first half of this calendar year.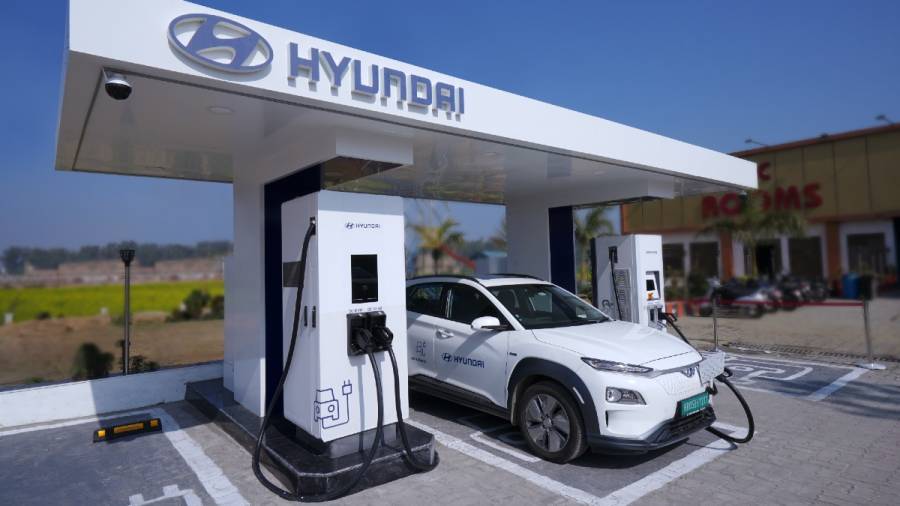 Using the 150kW DC charger, the Ioniq 5 can be charged from 10 to 80 per cent in just 21 minutes, says the automaker. With the Charger Management System in the myHyundai app, Hyundai EV users can pre-book charging slots, make payments, and monitor ongoing charging activity.
Meanwhile, Hyundai said that the charging stations at set up at locations having amenities, such as cafes and restaurants. In addition, the manned charging stations will be available 24x7 to assist EV users. It will manage and operate these charging stations in alliance with Charge Zone.
Furthermore, the brand plans to install the batch of chargers on other key highways, namely Delhi-Jaipur, Mumbai-Pune, and Bengaluru-Chennai, among others. These highways connect two major cities and facilitate the charging experience for intercity travel.