Hyundai Nexo powered by hydrogen sets world record by travelling 778km on single tank
While the race for electric vehicle supremacy, with more power, torque and quicker recharging being the talking points, hydrogen-powered fuel cell vehicles will leave EVs in the dust, at least when it comes to driving range and ease of filling up. A Hyundai Nexo has broken the world record for the longest distance travelled by a hydrogen-powered vehicle on a single tankful, covering 778km to achieve the feat.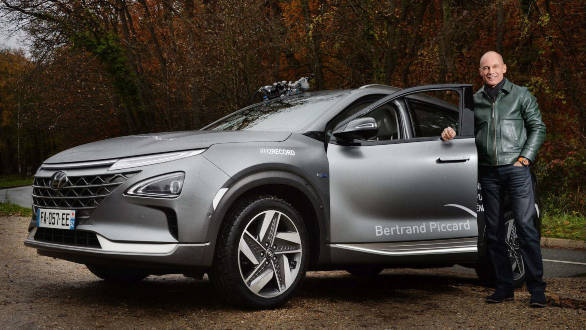 The record-setting Nexo was driven by a French aeronaut, Bertrand Piccard, no stranger to setting world records, having flown the first ever round-the-world flight using only solar energy. Reportedly, the Nexo completed the 778km journey with 49km of driving range still available, according to the onboard diagnostics. This outdoes the official EPA rating of 611km for the Nexo. "With this adventure, we have proven that with clean technologies, we no longer need revolutionary experimental prototypes to break records," Piccard said. "Everyone can now do it with standard zero-emission vehicles. A new era in performance is beginning, for the benefit of environmental protection."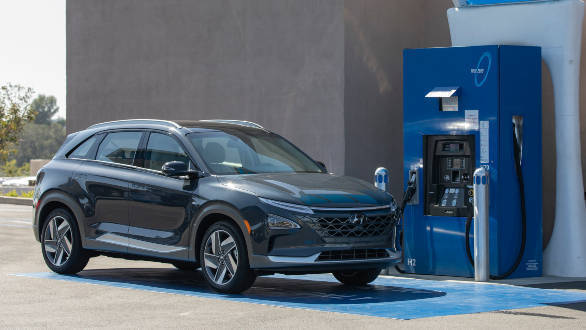 The Hyundai Nexo is a fuel cell electric vehicle, which uses hydrogen to create electricity for an onboard electric motor producing 161PS and 394Nm torque, with a 1.56kWh battery to store excess energy generated. Fuel cell electric vehicles work by combining hydrogen, stored in a tank, with oxygen from the air to produce electricity, with water vapor as the only by product.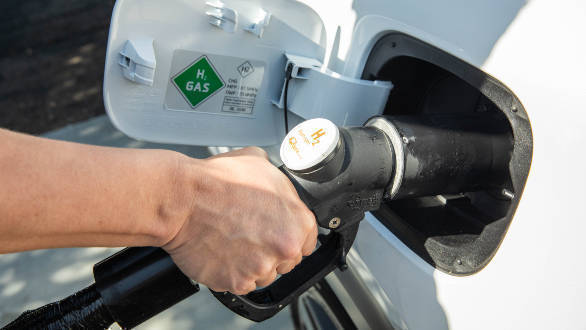 Fuel cell vehicles don't need to be plugged in to be recharged, their tanks instead being refilled by a nozzle almost as quickly as traditional internal-combustion vehicles. With the Nexo, Hyundai has climbed to the top of the FCEV sales charts, having beat out the Toyota Mirai in terms of sales in the third quarter of 2019.