Hyundai Nexo FCEV launched in Korea, deliveries start at Ulsan and Gwangju
The Hyundai Nexo FCEV was unveiled at the Consumer Entertainment Show 2018. And now the company has officially launched the Nexo FCEV in Korea at 68,900,000 KRW that is equivalent to Rs 41.97 lakh. The Premium trim is priced at 72,200,000 KRW which makes it close to Rs 43,97 lakh, INR prices mentioned are excluding the duties and taxes. Hyundai states that the price of the Nexo FCEV can be brought down to 33,900,000 KRW (Rs 20.65 lakh) with government subsidies in Korea.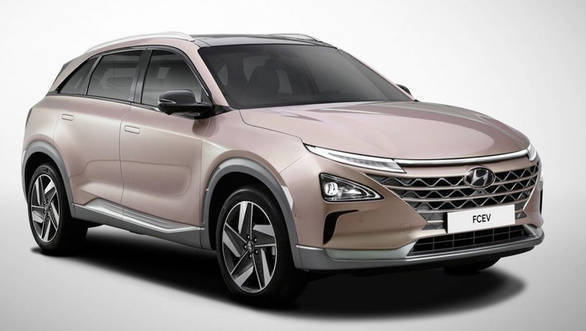 Hyundai Nexo FCEV was showcased in India earlier this year
Hyundai raked in pre-orders of 1,061 units of the Nexo FCEV between March 19-26, 2018. The company states that on the first day of pre-order, Hyundai Nexo FCEV received an order of over 733 vehicles.
"We are witnessing a historic day as fuel cell technology is being commercialized in large quantities. With this positive beginning, we will continue our efforts in overseas markets to support fostering the newly developing fuel cell vehicle market", said Byung Kwon Rhim, Executive Vice President of Hyundai Motor Company in charge of Global Operations Division.
The company will be offering a 10-year, 160,000km warranty for fuel cell components to highlight the durability and reliability of fuel cell electric vehicles sold in Korea. Hyundai is also positive that with the government subsidies and exemptions, the final prices for both the variants of the Nexo FCEV can be brought down to 33,900,000 KRW (Rs 26.65 lakh) for the modern trim and 37,200,000 KRW (Rs 22.66 lakh) for the premium trim.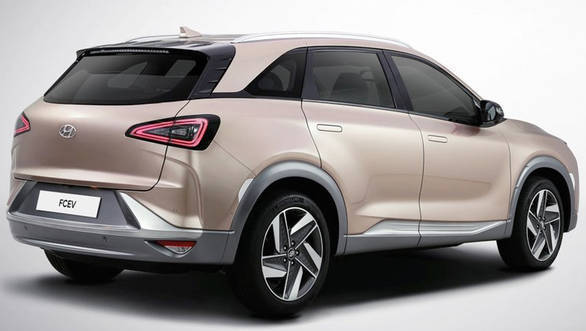 Hyundai Nexo FCEV also showcases the new design language
Hyundai India had also showcased the Nexo FCEV at the India-Korea Business Summit that took place in Delhi earlier this year. Unlike the Tucson FCEV that used a heavily modified version of the Tucson's underpinnings, the Nexo uses a purpose-built platform from an FCEV standpoint. The benefits come in the form of a lighter construction, a more powerful drivetrain, and a higher driving range. Compared to the Tucson FCEV's 135PS electric motor and 140l hydrogen tanks that could deliver 300Nm of torque and a 470km driving range respectively, the Nexo uses a 163PS electric motor and 156l hydrogen tanks that produce 400Nm of torque and a driving range of 800km