Hyundai India launches 'Hyundai Care' mobile app
Hyundai India has launched a first-of-its-kind integrated service mobile application named 'Hyundai Care'. The app will be available on both Android and iOS platforms. It will assist the customers with service support, service network, car service calculator and service appointment etc.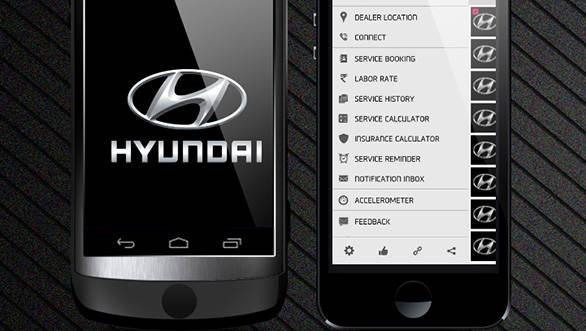 This GPS-enabled application also facilitates a pan-India dealer search on a real-time basis. Some of the features offered by the app are  GPS-enabled trip meter, reviewing vehicle service history, labour charges, insurance calculator, timely service reminder and offering notifications. The application also facilitates Hyundai customers to connect 24x7 with Hyundai emergency service or road side assistance.
"We have developed Hyundai Care service mobile app to provide features that give real-time benefits to the customer. We feel the Hyundai Care application will allow them to experience Hyundai services in a digitised and exciting new platform. This is another step in leveraging the potential of mobile technology to offer convenience and value to our customers," said Rakesh Srivastava, senior V-P, Sales and Marketing, Hyundai India.
One can integrate their calendar with the application and receive various important reminders, share updates on Hyundai India Facebook and Twitter and receive instant offers by the company. It's a step by Hyundai to try and reduce the communication gaps that costumers generally face with auto companies.