Hyundai India is offering a warranty of upto 5 years/50,000km on Kona electric
Hyundai India will now be offering its Wonder Warranty package on the Kona electric as well, a plan that has been already introduced on the Aura, Nios, Verna and the Creta. According to this plan, customers buying new Hyundai cars can opt for a warranty package that suits their personal driving pattern. The three warranty options that are being offered in this plan are 3 year/Unlimited km,  4 year/60,000km or 5 years/50 000 Km. Hyundai India has confirmed that the battery warranty for 8 years/1,60,000 km remains applicable irrespective of the Wonder Warranty option chosen by the customer.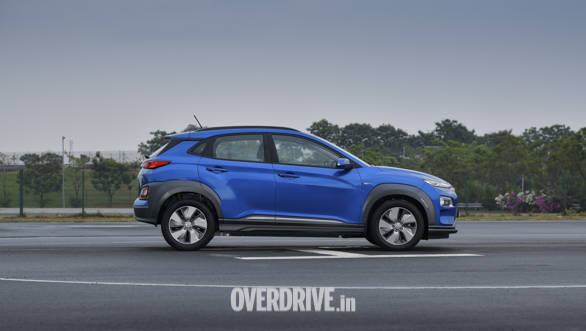 Hyundai
At launch, the Hyundai Kona was offered with a 3-year and unlimited kilometres warranty. With the Wonder Warranty package, there will be a more peaceful ownership experience as the customer can clock miles according to his/her convenience and still be covered by the official warranty for up to 5 years by the company. Further, Hyundai Service has ensured the installation of 7.2KW AC chargers at more than 50 dealerships in 30 cities. The  7.2 KW AC charger that is offered as standard with the Hyundai Kona takes a total of 6 hours 10 minutes when charged from a regular supply, claims Hyundai.
Hyundai India had also developed and implemented industry-first  Vehicle to Vehicle (V2V)' charging facility to provide customers anywhere anytime charging at Delhi, Chennai, Mumbai and Bengaluru. The company will be providing portable chargers as an emergency charging support that will be provided through the Road Side Assistance partner.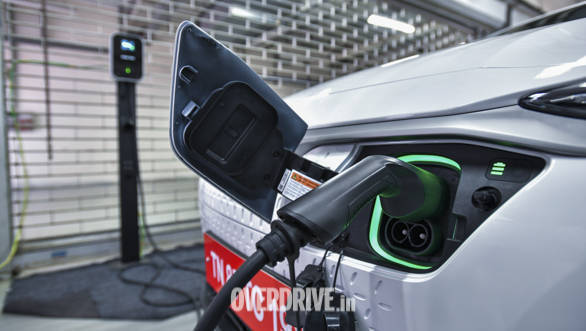 Hyundai Kona
"Hyundai has always kept its customers at the highest pedestal and offered unmatched customer experience. The Hyundai KONA has pioneered in the Future Mobility and Green Mobility space. In line with the response we have received for India's First Fully Electric SUV, we have introduced the Wonder Warranty scheme which elevates after-sales customer experience by offering them the freedom of choice and provide a Complete Peace of Mind." commented, Tarun Garg, Director – Sales, Marketing & Service, Hyundai India.
Price (Ex-Delhi)
Starts Rs 23.72 Lakhs