Hyundai India announces Phase Two of the Safe Move-Traffic Safety campaign
Hyundai Motor India's philanthropic arm, Hyundai Motor India Foundation (HMIF) has announced that it has begun the second phase of the Safe Move-Traffic Safety Campaign. The CSR activity aims to impart knowledge and spread traffic sense amongst children between the age group 5-16 years. Hyundai will conduct the activity in association with the Ministry of Road Transport and Highways (MoRTH).
The company aims to conduct the activity across 100 schools and 100 RWA's in 10 major cities in India which include Delhi-NCR, Mumbai, Chennai, Kolkata, Bengaluru, Hyderabad, Lucknow, Ahemdabad, Kochi and Ludhiana. The second phase will go on till the end of 2016.
The company aims to make the activity an interactive learning experience for the kids and plans to conduct a few educational games too. It has also developed Kids Hyundai, a special website to educate children about traffic safety.
Phase One of the programme was conducted in Delhi, Mumbai, Chandigarh, Kolkata and Mumbai and reached out to over 23,000 students and 5,700 residents across 42 schools and 42 RWA's. In addition to the interactive campaign, Hyundai has also launched a 26 episode series on traffic safety, called Robocar Poli on kid's entertainment channel, Hungama.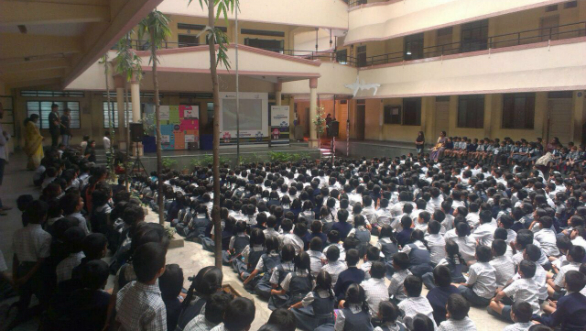 India bears the distinction of recording one of the highest traffic related deaths and casualties in the world. While the cars are getting faster and safer, traffic sense amongst road users is nearly non-existent. This in turn leads to accidents.
By educating children, the Hyundai is trying to ensure that the future generation has the right knowledge in order to drive safely .