Hyundai Great India Drive: A look at the journey through images
To celebrate the fourth season of Hyundai's Great India Drive, we chalked out a plan to drive down to the South from Mumbai with the all-new Hyundai i20 hatchback. Why would we take a hatch on a long road trip? Why not their SUVs? Well, Hyundai mentions the i20, their latest, offers a lot more than what you'd ideally expect from it. Apart from the fact, that it has a new design, comes loaded with features and has a performance to enjoy the distance, the Hyundai i20 claims to be a vibrant hatchback. While you can read in detail about our feature here, scroll below to look the journey through select images that have their own story.
The Hyundai i20 looks all ready for the trip ahead. And yes, that shade looks smashing.
The sunset offering a nice backdrop to our drive
And off we go! Our Hyundai i20 was turbo petrol with DCT, need we say more about its impressive performance? The i20 made sure we reached every destination on time.
You know its Hampi when you are surrounded by self-balancing rocks, many of which are close to 2.5 billion years old
The stairs that you see behind the i20 along with the other structures were built during the Vijayanaga Era
It is impressive to see how Karnataka Govt. is taking measures to restore most of the structures
While this is an impressive click of the Hyundai 20, the structure behind has its own story. Check out the next image
Carved out of a single boulder, this is a monolithic bull aka Yeduru Basavanna that will intimidate you with its presence and also make you feel extremely small with its size and form.
On the Tungabhadra river, there are Coracle rides which takes you through the hilly landscapes to different temples that are otherwise not accessible through the road
We like how the modern lines of the Hyundai i20 offer the right contrast to the serene natural background.
The Stone Chariot is architectural excellence with carvings depicting the battles that took place. Popular folklore about the chariot is that the world will come to an end, the day the stone chariot starts moving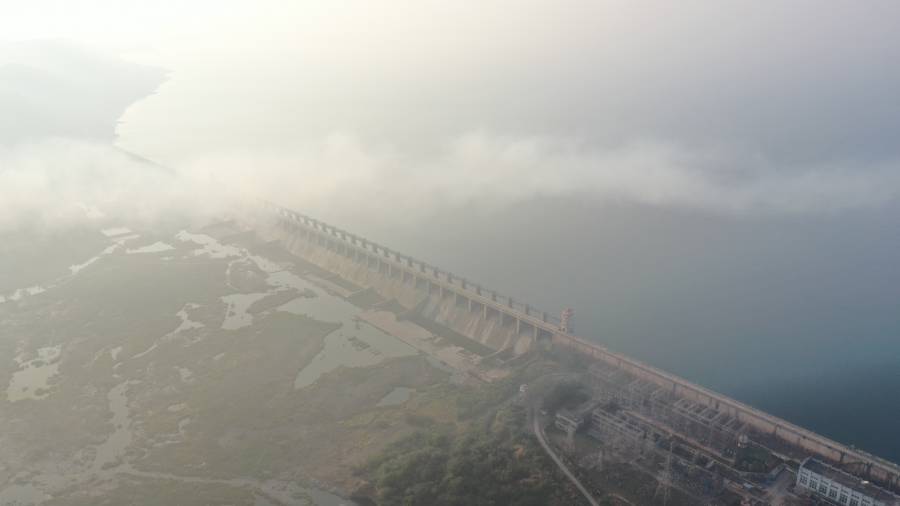 Moving from the rich bygone era of the Vijayanagara Empire, we proceeded to a modern marvel of engineering excellence. The Tungabhadra dam, which takes up the entire view of what you can see with its 33 crest gates.
If you are someone who likes intricate detailing, then you surely would enjoy the structures and pillars in the Vittala Temple.
The carvings which have been there for centuries have stories to tell
Hampi is also a reminder of the rich bygone years that the country had seen. It takes you on a unique journey through its glorious roots highlighting the rich legacy and culture.