Hyundai Genesis might enter India with the new 2021 GV70 SUV
Hyundai has been contemplating bringing the Genesis to India for quite some time. But on this occasion we found a little documentary evidence of Hyundai's intent. Set for next year, 2021, Genesis will be an independent entity in India, just like it is globally and with that, Hyundai will set its foot into the strong luxury car market in India.
The Indian luxury car market growth has been robust in the past few years and while the budget segments have had their ups and downs, the former has been quite steady with the ever increasing number of millionaires opting for luxury wheels. The Genesis, then, should be ideal to rival the European supremacy.
Hyundai has already brought in Kia last year and the product placement, we have to agree, has been spot on. The automotive landscape will certainly change post-Corona-crisis and everyone will have to recalibrate their plans and approach as the economy is expected to take a hit and recover over time.
But with the entire industry shaken up, it seems to be a good time to enter a new market and carve out a space for yourself. Genesis' India voyage will most probably be led by their all-new upcoming SUV, the GV70. This 5-seater luxury SUV will compete in the Mercedes-Benz GLC – Audi Q5 - BMW X3 segment and is expected to debut by the end of 2020 since it will be launched as a 2021 model.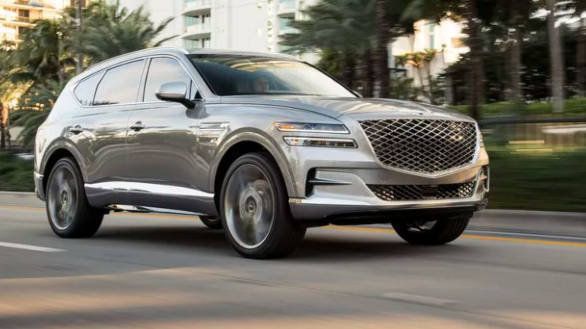 Then there is the GV80, the one that twins with the Kia Telluride. This is the big-American SUV, the one that competes with the likes of the Mercedes-Benz GLS or the BMW X7. The three-row SUV is the flagship and gets a whole bunch of features. Genesis can also bring in the G80 saloon for those who do not want an SUV.
Genesis for Hyundai could be the Lexus for Toyota in India in terms of branding but when it comes to pricing, Genesis could play the price game to make inroads. Genesis has also introduced diesel engines of late and they certainly will be instrumental in the Indian market.
Price (Ex-Delhi)
Starts Rs 53.25 Lakhs
Price (Ex-Delhi)
Starts Rs 57.5 Lakhs
Price (Ex-Delhi)
Starts Rs 92.5 Lakhs
Price (Ex-Delhi)
Starts Rs 57.36 Lakhs
Price (Ex-Delhi)
Starts Rs 99.9 Lakhs
Related Stories