Hyper-GT to be fastest, most aerodynamic McLaren ever built
It is already known that McLaren is working on a supercar, Hyper-GT, that is believed to be the successor of the iconic F1. Although, the same has been reported earlier, the British sportscar manufacturer has neither accepted nor denied it. The Hyper-GT will make its production debut in 2019 with only 109 units, similar to that of the iconic McLaren F1.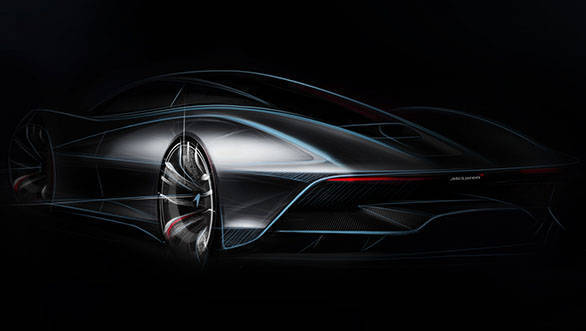 The Hyper-GT will be developed by the McLaren Special Operations (MSO). McLaren has been teasing about the Hyper-GT with sketches of the supercar. And now the company has issued one more teaser image that reveals more about the design. The supercar, developed under the code name BP-23, pays a homage to Gordon Murray, the British designer who is responsible for the McLaren F1 road car. Even the 3-seat, central-driving layout has been retained from the F1.
The McLaren BP23 will use a shrink-wrapped carbon-fibre body and will run a hybrid powertrain, which, according to them, will make it the most powerful and refined McLaren yet. The brand is calling it a Hyper-GT because the car will be designed for long journeys while still delivering the level of performance and driver engagement expected from a McLaren. Like all of McLaren's road and track cars, the BP23 will also feature dihedral doors.
Powering the McLaren Hyper-GT will be a 4.0-litre V8 motor paired with a hybrid system that is believed to outnumber even the P1, the company's flagship supercar. Additionally, the company states that the Hyper-GT will be the most aerodynamic road-going McLaren to be built ever. If all of this information has excited you to get one, you can't as all the 109 specimens of the Hyper-GT are already sold out.