Honda unveils Small RS Concept in Indonesia, preview to next Brio
Honda has shown the Small RS concept at the ongoing Indonesian motor show. Stylized as mini Civic Type R, this concept also previews the upcoming second-generation Brio hatchback.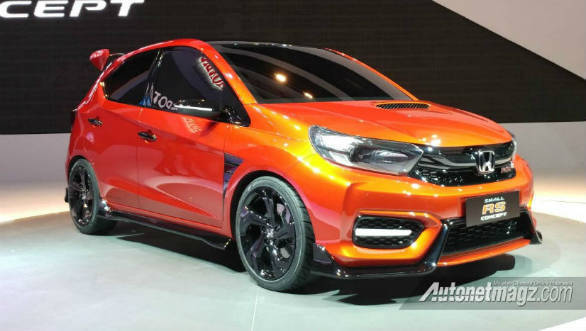 The Small RS is aggressively styled with a heavily sculpted front bumper which has a 3-part diffuser built into it. The grille, finished in piano black, houses a large Honda logo. The headlamps are very similar to the ones on the second-generation Amaze and LED strips are present on the bumper. There is also a hood scoop and vents on the wheels arches.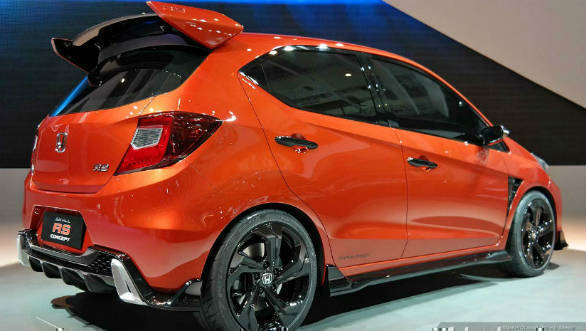 When viewed in profile, the car's design is an evelotion of the Brio, the main change being the e shape of the glass area and the deeper creases. The tailgate is not a conventional unit, not all-glass like the earlier car while the taullamps are very similar to the ford Figo's. The Small RS also comes with gloss black side-skirts, a big rear spoiler and a rear diffuser with a squarish twin exhuast set-up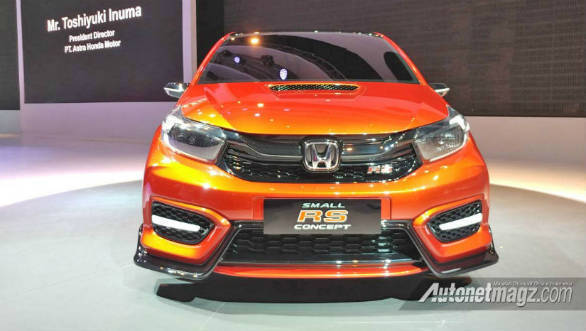 Powertrain details of the Small RS have not been revealed but the standrd Brio in the Indonesian market is powered by a a 1.2-litre, four-cylinder petrol engine that makes 89PS and 109Nm, and can be optioned with a five-speed manual or a CVT. It shares its platform with the upcoming Amaze.
We are unlikely to get the new Brio in India, given the slow sales of the earlier car. However, if the Small RS were to make it to production it would be a fitting throwback to the international market Civic Type Rs from the late 90s and early 2000s, cars which known for their revvy engines and impressive ride and handling packages.