Honda to design and build India-specific cars locally
Honda Motor Company is thinking of developing a new small car, specifically for the Indian market. The car would be the first to be developed at Honda's research centre in India and will be positioned a notch above entry level players like the Maruti Suzuki Alto. Hironao Ito, senior vice president at Honda Genbutsu India, the R&D arm, said that the company deems "some specific model for India" as  "necessary".
Honda aims at increasing its market share in India through this car and battle against the might of Maruti Suzuki and Hyundai Motor India who enjoy greater market share owing to their small cars. These cars cater to the specific needs of the Indian customer. Honda on the other hand has the Brio as its sole small car contender. The new Honda small car will be positioned way below it.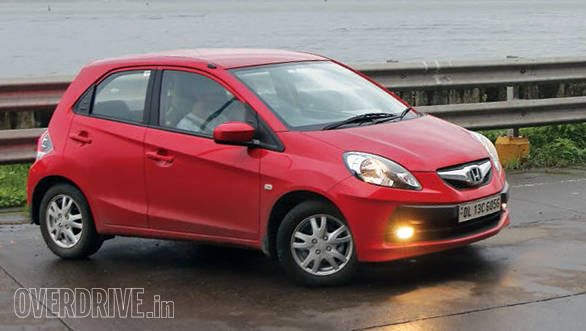 Honda has the Brio as its sole small car contender
Honda will also to try to localise the new small car to a greater extent than its current models and intends to price the car competitively.
Honda's decision to begin a feasibility study for the small car was prompted by a shift in car-buying preferences with customers looking beyond basic, no-frills cars. The platform and engine design will be supervised by Honda Japan while the design of the exterior and interior will be done completely in house.