Honda says bringing eco-friendly cars in India is an issue
A representative of Honda Cars India has told a press outlet that the company's plans of bringing eco-friendly automotive technology to India are being hampered by the absence of a clear policy framework. Internationally, by 2030, Honda Cars plans to have two-thirds of its production shift to cars powered by non-conventional sources - either hybrid, plug-in, electric or fuel cell vehicles.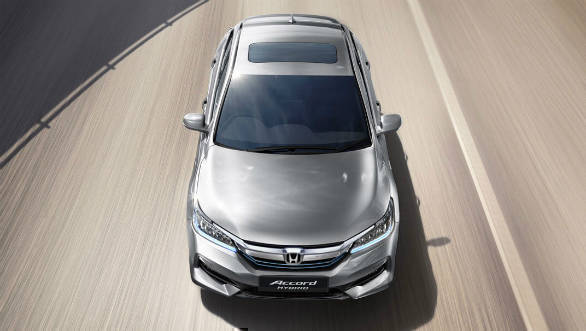 The firm currently sells the Honda Accord Hybrid in India, prices of which it recently hiked by Rs 5 lakh. This is because, under the new GST tax regime, hybrid vehicles have an overall tax incidence of 43 percent (28 percent GST rate plus 15 percent cess). The Accord Hybrid now sells for Rs 43.21 lakh (ex-showroom Delhi). The car is effectively sold as a technology demonstrator and Honda only imports the car in batches of 30 units once confirmed orders have been received.
Honda's senior VP and director of marketing and sales, Rajesh Goyal said that the technology for eco-friendly cars was available with the company and had also been implemented in other markets. The company is waiting for a clear policy framework from the government before it invests in such technology for India. Goyal also said that Honda has been a front-runner in the world in environmental-friendly technologies and they were the first company to bring a hybrid to India ten years ago with Civic.
Car makers have been vocal about the government's EV policy framework. While the industry has welcomed the government's targets last year of having 100 percent electric vehicles (EVs) for public transport and 40 percent of personal mobility by 2030, it has criticised the government's indecisive tax policy for alternative fuel cars as a major hindrance to the proliferation of this tech in India.
Source: DNA
Price (Ex-Delhi)
Starts Rs 43.21 Lakhs