Honda phases out the Accord in India
Honda has stopped production of the eighth-generation Accord in India and will be phasing out the flagship sedan after it failed to do well in the country.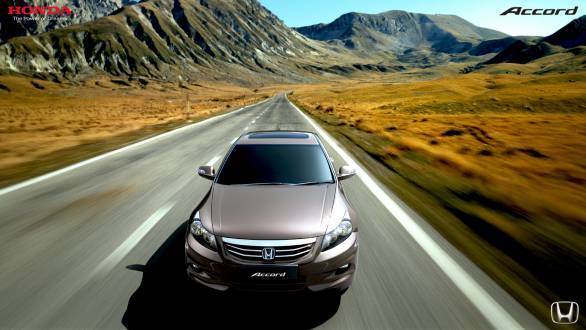 While Accord has been at the forefront of Honda's sales globally, it has failed to do well in India largely due to the absence of a diesel option. Also the arrival of luxury German brands such as Audi, BMW and Mercedes Benz in India at similar price points has only compounded problems for the sedan. Honda Cars India sold just 272 Accord from April-November 2013.
The company said that it will for now focus on the more popular models such as the Amaze, Brio, City and CR-V.  Honda India sales have picked up since the introduction of diesel in Amaze in April, 2013. It has sold 52,000 Amaze in India so far. With the launch of the City diesel, the sales figures are expected to shoot further up.
Jnaneshwar Sen, the senior vice-president for marketing and sales at Honda Cars India, has told a newspaper that while Honda has discontinued the Accord in India, it is their flagship brand and will be "looking at the next generation of the sedan for Indian customers, though the exact launch details have not been worked out yet."
The new ninth-generation Accord is set for a global launch in early 2014 and chances are that it could be re-launched in India, and this time with a diesel variant later in 2014 or early 2015.