Honda e:Ny1 makes global debut on a new EV platform
Honda has unveiled its all-new electric offering, the Honda e:Ny1 and the car will go on sale in Europe as well as other international countries. This B-segment SUV was revealed in Germany and is based on an all-new e:N Architecture F platform and utilises a 68.8kWh battery with a claimed range of 412km.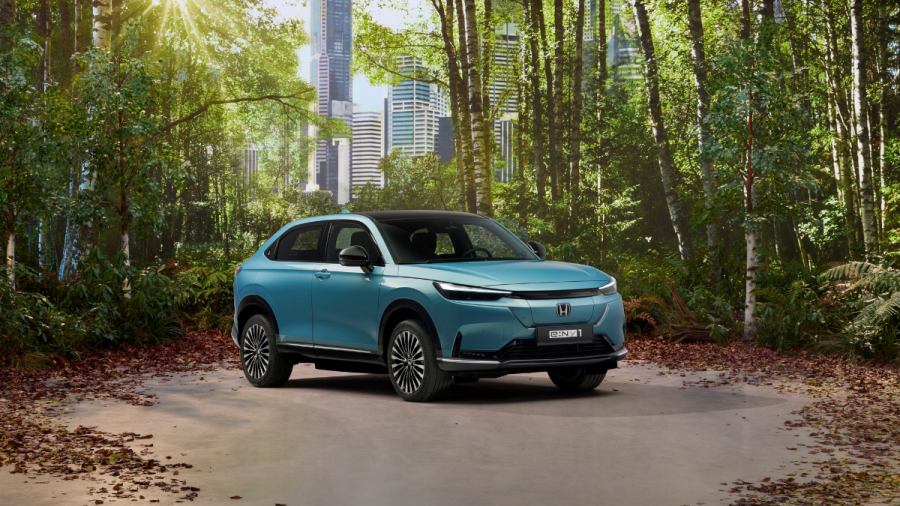 The e:Ny1 looks very similar to the Honda HR-V that is on sale in overseas markets. A low front overhang, big wheels, and a wide track combine to showcase a striking and stylish external appearance. The e:Ny1 also marks the premiere of Honda's all-new electric identity, with white 'H' badges found throughout the vehicle, including the nose badge, wheel centre caps, and steering wheel.
Honda claims that high-tensile steel is utilized for 47 percent of the e:Ny1's body in order to significantly enhance torsional stiffness, and that the EV's low centre of gravity and optimized underbody aerodynamic features aid in superior handling.
Honda's new B-segment electric SUV is powered by a single front-mounted motor that produces 204PS and 310 Nm of peak torque. According to Honda, the car can charge from 10 percent to 80 percent in about 45 minutes.
The Honda e:Ny1's dashboard is dominated by a huge vertical 15.1-inch touchscreen infotainment system. Physical buttons and switchgear, wireless charging, a 10.25-inch digital instrument cluster and multiple storage spaces are just some of the highlights of the car.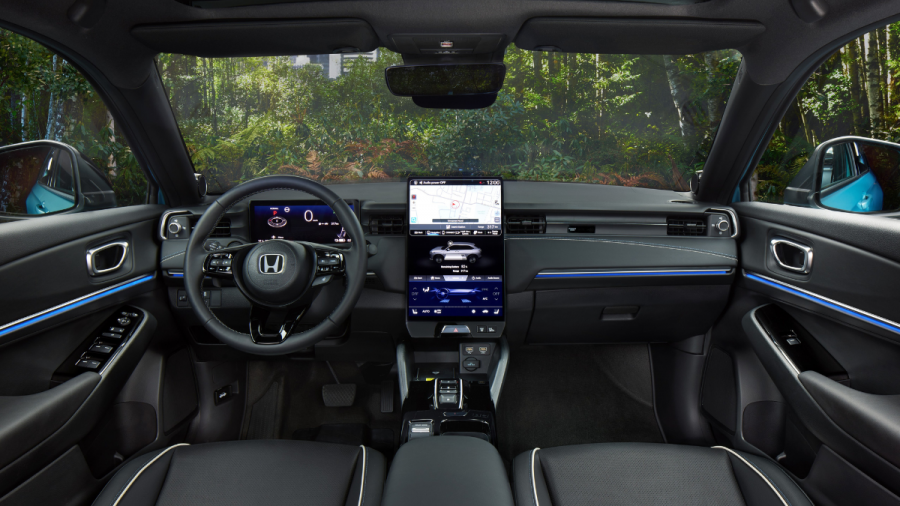 Tom Gardner, Senior Vice President at Honda Motor Europe Ltd said "The e:Ny1 is the logical next step on our electrification journey in Europe. Our development philosophy blends intelligent, customer-centric technology with beautiful design and fun-to-drive dynamics. This latest SUV exemplifies Honda's commitment to electrification and is the latest step on Honda's electrification journey."
Honda's e:Ny1 is the company's second all-electric car. However, we should not anticipate this electric SUV to arrive in India anytime soon as Honda is gearing up to launch a mid-size SUV next month. You can read more about it here.