Honda challenges Hero's claim of 102.5kmpl for the Splendor iSmart
Honda Motorcycle and Scooter India has challenged Hero MotoCorp's claim that its Splendor iSmart delivers a 102.5kmpl.
According to Honda, the Splendor iSmart uses an engine base that was designed by the Japanese manufacturer and is incapable of delivering the fuel-efficiency claimed by Hero. Honda adds that Hero's claim can be misleading the customer.
Hero Splemdor iSmart
Countering its erstwhile partner's allegation, Hero MotoCorp lashed out saying that the fuel efficiency figures were a result of the test conducted by iCAT (International Centre for Automotive Technology) and by questioning Hero, Honda was doubting the test standards of iCAT.
Hero Moto Corp also said that its in-house R&D team has worked extensively to improve the fuel-efficiency. The 102.5kmpl figure has been achieved by reducing the kerb weight of the motorcycle, upgrading and optimising the engine, adopting lean burn technology and coupling them with the idle stop start system, according to Hero.
In response, Keiji Kasa, president and CEO, Honda R&D Center India (HRID) said, "iCAT is a widely respected body, and we completely abide by its assessment. We believe that it is the manufacturer's responsibility that the data which is filtered down to the customers is relevant to real-life in everyday scenario."
Kasa also said that, "Idle stop start system has been introduced by Honda for over 15 years now. We are aware of its capability to enhance fuel efficiency and respect introduction of the similar technology in India.The combination with this base engine and new idle stop start system may not enable the user to reach the claimed mileage in actual riding environments in India."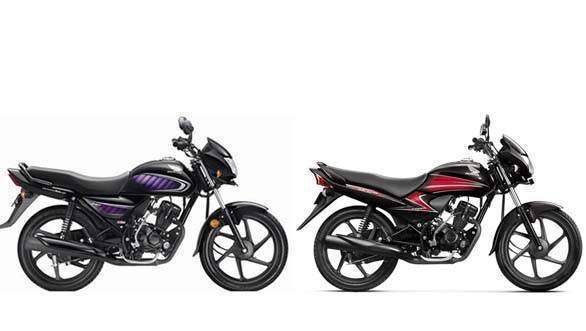 2013 Honda and Dream Yuga
Hero MotoCorp's spokesperson replied saying, "While the mileage obtained by actual users may differ due to several variables such as driving habits, road and traffic conditions, fuel quality, maintenance practices and loading pattern, the customer would still benefit from much higher fuel efficiency as compared to other competing products."
Honda and Hero have been at loggerheads for quite some time, even when they were partners. Hero managed to break away from Honda's huge shadow in 2010, when the Munjals decided to pull the plug on the 26-year old partnership.
Currently, Hero's Splendor competes with Honda's Dream series of motorcycles and given the large volumes that the segment offers, it's only obvious that the former partners are going at each other, hammer and tongs.
Note: Honda's claimed efficiency figures for all their motorcycles are based on their internal riding cycle, something which is stated in all their advertisements. HMSI say that this figure is closer to real world riding conditions. ARAI/iCAT figures rely on controlled riding conditions which may be a tad difficult to duplicate in the variety of roads that we come across in a day-to-day commute.
Also read:
Hypermiling 100s: Platina 100 ES, Splendor iSmart and Honda Dream Neo
.
Price (Ex-Delhi)
Starts Rs 42,391