Honda CB Unicorn no longer on sale in India
When the new Unicorn 160 was launched, we had noted that HMSI will most likely pull the plug on the Unicorn. Well, the oldest 150cc motorcycle in the market is no longer listed on HMSI's website. Dismal sales figures as well as a growing affinity for more powerful machines have been cited as reasons for its demise.
Our source tells us that HMSI had stopped manufacturing the motorcycle a while ago. A dealer told OD that the last CB Unicorn was sold nearly a month ago. Fresh stocks aren't available and dealers aren't registering bookings for more Unicorn motorcycles either. Dealers are reporting an influx of bookings for the newly launched Honda CB Unicorn 160 though.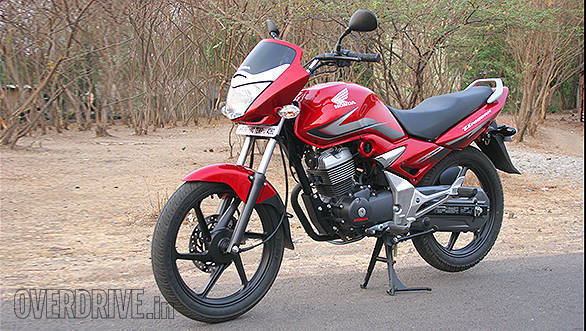 HMSI has had five motorcycles on sale in the 150cc space, out of which the CB Unicorn Dazzler and now the Unicorn aren't on sale anymore. The other motorcycles are the CB Unicorn 160, CB Trigger and the CBR150R. The Honda CB Unicorn has enjoyed reasonable success and has been selling decent numbers every month.
The CB Unicorn was perceived as a comfortable, fuel efficient and reliable motorcycle which could be used for daily commutes as well as for occassional use on the highways. The Unicorn will also be remembered as the first motorcycle in its category to use a monoshock rear suspension. Since its launch in 2005, the Unicorn only underwent cosmetic changes in the form of alloy wheels and colour schemes. HMSI said that it also made changes to the cylinder head, increasing one tooth in the rear sprocket, changing the air filter to a viscous unit and painted the cycle parts and engine in a black powder coating.
We contacted HMSI and the company maintains that it is still manufacturing the motorcycle and that it is being exported as well.
Price (Ex-Delhi)
Starts Rs 93,593