Honda and GM to open fuel cell plant by 2025
Back in 2013, Honda and General Motors signed a long-term agreement to develop hydrogen fuel cell technologies together. The agreement stated that they would co-develop technologies that each company would use for its own cars. The first fruits of this project have been used in the Honda FCX Clarity which debuted at the 2015 Tokyo Motor Show and is expected to go on sale this year.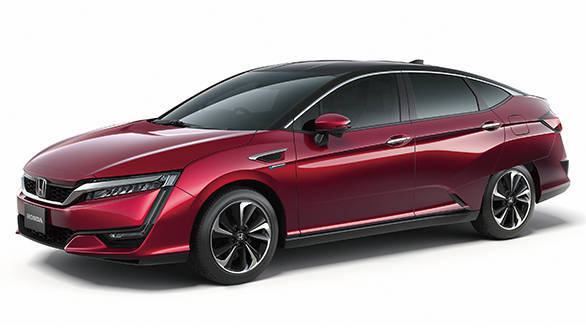 According to reports, Honda and General Motors are expected build a new plant and begin mass-production of fuel cells by the year 2025. The Japanese Government plans on bringing in measures to reduce the price of fuel cell vehicles to be able to compete with gas and electric vehicles in the market. The development of fuel cell technology is very expensive and requires huge amounts of investment from automakers. Both companies hope to reduce production costs. A senior Honda official was reported saying, "By cutting costs with General Motors, we hope to increase our FCV production capacity to help achieve the government's goal." Honda also plans on launching a line of commercial models by 2025 using this fuel cell technology.
Honda and GM aren't the first manufacturers to pair up for developing fuel cell technology. Toyota is in an agreement with BMW, while Nissan has tied up with Ford and Daimler AG.
Source: asahi.com
To stay at the cutting edge of automotive news in India, follow us on Twitter (@odmag) or on Facebook (facebook.com/odmag). Or download our app from the iOS or Android app stores today.
Also see:
2015 Tokyo Motor Show: Honda premieres production-spec Clarity Fuel Cell
Honda Clarity Fuel Cell to cost $60,000 in the US
Toyota Mirai fuel cell vehicle first drive review
.