Honda and General Motors to work together on battery development for electric vehicles
Last year, Honda and General Motors announced that they will jointly manufacture advanced hydrogen fuel cell systems. The next-generation fuel cell systems will be used in the future products of both companies. And now in extension to that, both the automobile majors have signed an agreement to develop new-gen battery tech for its electric vehicles. These vehicles will be primarily sold in the North American market.
Both the companies are working on developing greater energy density units. These units will help store more energy compared to the ones in the present without physically increasing the size of the batteries. The advantages of the same can be seen in the form of more compact batteries that will be easier to manufacturer and place in the vehicle without compromising on its long driving range. Additionally, Honda and GM are also aiming at reducing the charging time to make them a more convenient option as compared to the conventional fuel options. The large volumes will also help lower the manufacturing costs for these tech.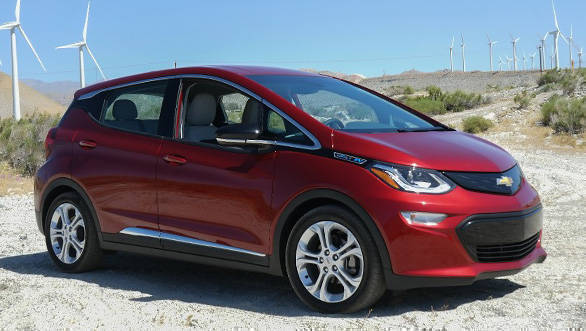 The Chevrolet Bolt EV was the first mass-market electric car to offer range of close to 350km and be prices under $40,000 (~Rs 26.93 lakh, excluding duties and taxes)
According to the agreement, the development will be done on General Motors' next-generation battery system. And the same will then be sourced from GM by Honda for its vehicles in the North American market, meaning both the automobile manufacturers will benefit from the combined development process. However, both GM and Honda have not let out any information on when do they plan to bring this tech into production.
The Honda Clarity offers a driving range of close to 150km, clearly not the best in the segment
Honda presently sells the Clarity Electric that has a range of close to 150km, clearly not the best in its segment. However, Honda has already announced that electrified cars will constitute to up two-thirds of its global sales by 2030. This includes all-electric, hybrids and hydrogen fuel-cell cars. On the other hand, GM has been selling the Bolt EV that offers the best range and is also priced competitively against its rivals. Further, the company has plans to launch 20 new EVs globally by 2023 and also hopes to make one million EVs per year by 2026.