Honda and Delhi Traffic Police will promote road-safety at 33rd India International Trade Fair
Honda Motorcycle & Scooter India Pvt. Ltd. (HMSI), in association with Delhi Traffic Police, will be participating in the 33rd India International Trade Fair (IITF) from November 15-27 at Pragati Maidan, New Delhi. To spread road safety among masses and impart riding education, Honda will be organizing road-safety activities at the Delhi Police Traffic pavilion at IITF.
At the pavilion, riding activities will be conducted for visitors of all ages and kids in the age group of 5-6 years. Using activities like role plays and interactive games, the young kids will be educated on safe riding. Other fun and games will continue while Honda will provide demos to improve riding posture. This will be done on display vehicles. Honda will also organise a slow riding contest for grown-ups.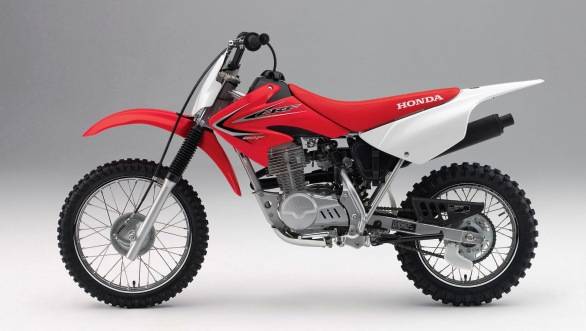 Honda CRF 50F
Honda's CRF 50 model, imported from Japan, will be present at the pavilion. There will also be a protected road environment specially designed to give practical road experience to kids in the age group of 9-12 years. The CRF 50 is a mini off-roading bike that comes as parts and needs to be assembled.
Riding trainer, a simulator, will allow riders above 16 years of age to experience over 100 possible dangers on the road. The simulator increases their ability to predict & react to traffic hazards by creating awareness and knowledge about potential risks and solutions.
We also told you yesterday that Honda has also partnered with Tour de India. Honda's CBR 250R will be the lead bike in this year's edition of the cycling competition.