Honda Activa is India's highest selling two-wheeler for seven months
Since it's launch, the Activa has literally changed the fortunes of Honda Motorcycles and Scooters India (HMSI).  And our country simply can't seem to have enough of this automatic scooter. Since January 2016, Honda Activa sales have grown by a significant percentage each month. In July 2016, it became India's highest selling two-wheeler for the seventh consecutive month. In that same month, the Activa also single handedly contributed to as much as 38 per cent of incremental industry sales.
Considering the ever increasing popularity of its automatic scooter, HMSI has decided to increase its scooter sales target to over 24 per cent for 2016.  Another interesting bit is that in July 2016, the company's automatic scooter sales grew by a stellar 19 per cent. Also, during that month HMSI's total automatic scooter sales crossed the 3 lakh marker.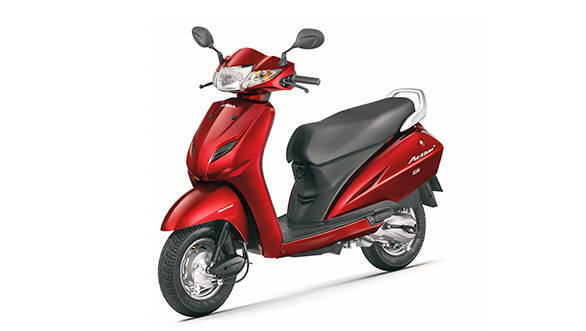 In March 2014, the Honda Activa had ended the 15 year old reign of the Splendor as India's highest selling two-wheeler. In 2015, the Honda Activa sold more units than the Splendor for five months. In 2016, the Activa has gained a lead of 58,413 units over the Splendor.
Commenting on the success of the Honda Activa, YS Guleria, senior vice president for sales and marketing, HMSI, attributed it to the brand salience as well as the reduction in the back orders following the commissioning of the second line at its Gujarat plant in June. This second assembly line was commissioned to exclusively manufacture scooters. It has increased the annual production capacity of HMSI to 5.8 million units. He had earlier revealed that the scooter segment in India is growing at 30 per cent while the two-wheeler industry is growing at 15 per cent.
Price (Ex-Delhi)
Starts Rs 50,273