HMSI and Rotary International spread road safety awareness in Tamil Nadu
In the light of social distancing having become the new norm of the COVID-19 era, Honda Motorcycle and Scooter India Pvt. Ltd. (HMSI) had introduced its digital road safety awareness initiative – Honda Road Safety E-Gurukul – across India back in May 2020. Recently, the Japanese two-wheeler giant conducted yet another a digital road safety awareness training session, this time around in association with Rotary International, Tamil Nadu.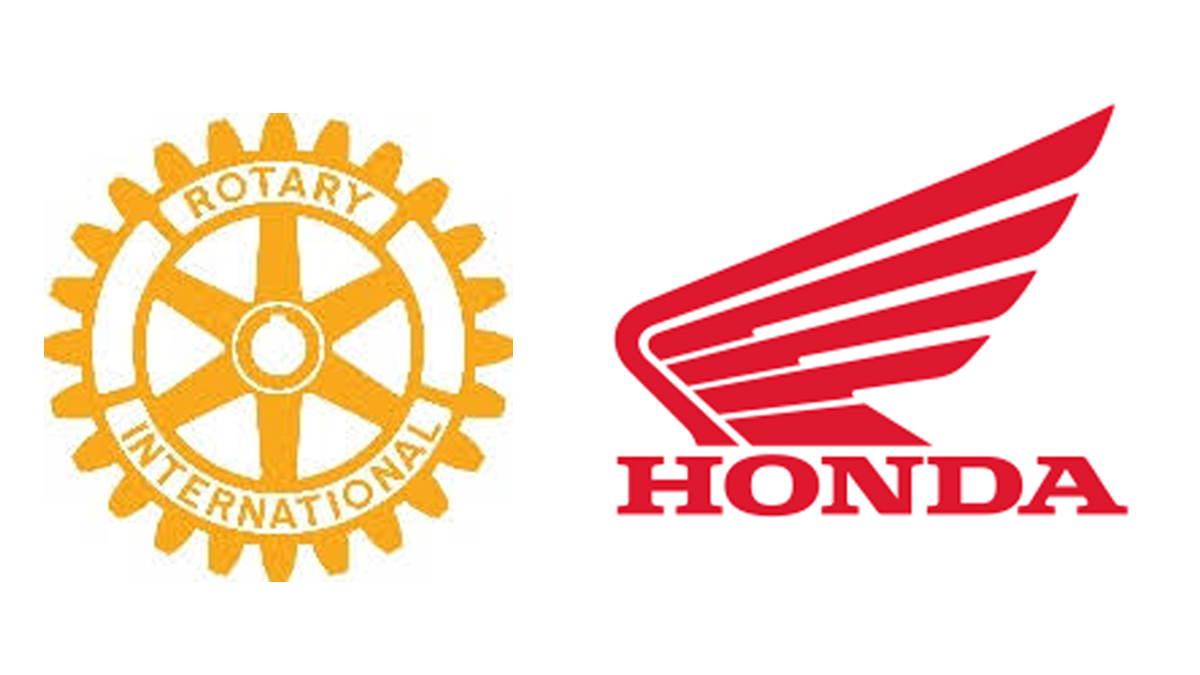 The idea behind Honda Road Safety E-Gurukul digital safety initiative is to impart positive awareness not only on riding etiquettes, but also on general road signs, rules and safety among Indian citizens.
HMSI's road safety instructors conducted an hour-long Road Safety awareness session based on a mix of theory, videos & case studies. Here, participants were given an understanding of the difference between mandatory, cautionary & informative signs; yellow, white or double lines and traffic lights & signals. They were also briefed on how they can pro-actively avoid road accident injuries by scientific techniques like the correct driving/riding posture, importance of wearing a helmet and riding gear. HMSI's safety instructors also educated the participants on road sharing manners like sticking to one lane, the use of bicycle tracks & footpaths by bicycle riders and pedestrians and also walked participants through a check-list before they start to ride/drive as well as vehicle maintenance tips.
The program was kicked-off in the presence of Mythili Muralidharan, chairman – Peace Building & Conflict, Rotary International district 3232, guest of honour R Gandhi, Advocate - Madras High Court, Madurai, along with Prabhu Nagaraj, senior VP, brand & communications, HMSI. and other dignitaries & members from Rotary Clubs & Honda 2Wheelers India.
Speaking at the program, Mythili Muralidharan, said, "Peacebuilding remains a cornerstone of Rotary's mission as a humanitarian service organization. Rotary creates environments of peace and by carrying out service projects and supporting peace fellowships and scholarships, Rotarians take action to address the underlying causes of conflict, including poverty, discrimination, ethnic tension, lack of access to education, and unequal distribution of resources. Today, Road safety is of prime importance as road accidents are among the biggest causes of deaths in the country. With the number of vehicles on our roads increasing with every passing hour, it's of vital importance for everyone to have traffic awareness and understand and respect all the road safety rules in India. It's a welcome idea that Honda 2Wheelers India and Rotary has joined hands to bring about awareness on road safety and promote peace in our communities."
Elaborating on spreading road safety awareness Prabhu Nagaraj, said, "For last 20 years, HMSI has been aggressively working in India towards its vision of 'Safety for Everyone' on roads. While safer vehicles are essential for handling road safety crisis, sensitization & education is a key building block for ensuring safety of all road users. To enhance the road safety awareness & inculcate safer riding habits in Tamil Nadu, HMSI in association with Rotary International digitally trained over 250 members. We are thankful to Rotary International, Tamil Nadu for extending their support in helping us to spread awareness on road safety. With many more such initiatives, we aim to reach more people from all walks of life & make the roads safer for all."
Sharing his insights on road safety, R Gandhi, Advocate added, "As a citizen I have a right to get and use safe roads. Equally, I have a corresponding duty to follow the road safety rules. Even one person's wrong, can cause damage to the life of several. The road accident victim and their families' precious life is shattered for no fault on them. I am very much pained when my country's roads are called as 'Death Roads' by others. Last year the loss of life in road accidents is almost equal to the loss of life caused by the deadly disease Corona. We should work towards changing this scenario. The only solution is to follow road safety rules and ensure safe journey."