HJC RPHA 11 helmet now available in India
HJC's brand new, top of the line RPHA 11 helmet is now available in India at the Performance Racing Store. For now, only the Lorenzo Indy replica is available but more graphic schemes will be available in March 2016.
The HJC RPHA 11 is a thorough revision of the rather excellent RPHA 10 that Rishaad has been using for over a year. The HJC RPHA 11 gets a newly designed shell and a number of new features including a new forehead vent, an enlarged view port, a new face shield locking system, redesigned side air intakes and new rear exhaust vents. Like with the RPHA 10, the RPHA 11 has been extensively tested in the wind tunnel for high speed aerodynamics and good windflow to keep the rider cool. Going by the RPHA 10's excellent ventilation, we can't wait to see how much better the RPHA 11 is.
Jorge Lorenzo is no longer with HJC, having moved to Shark helmets earlier this year but HJC still has rights to make Lorenzo replicas till the end of the year. Three other graphic schemes will go on sale by the end of March. Prices have been kept the same as before so the Lorenzo replica will set you back by Rs 40,000 while the standard graphic schemes will come in at Rs 30,000. PRS has just 30 of the funky Lorenzo replicas in stock so you'd best hurry if you want to get one. Scroll down for more detail images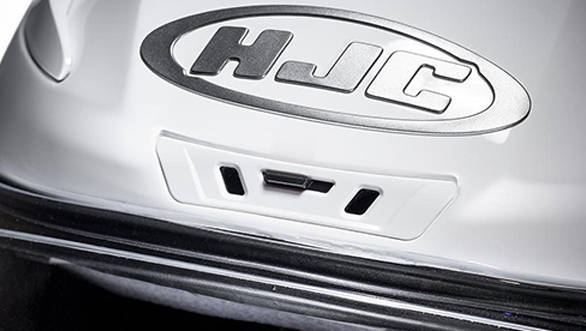 New sliding style forehead vent
Redesigned top vents with glove friendly scroll adjusters
Redesigned side vents. The new visor continues with a centrally positioned locking mechanism