Hero MotoCorp to begin phased production at three of its plants in India
The world's largest manufacturer of two-wheelers, Hero MotoCorp re-opened its plants in India yesterday, after halting the operations on March 22. The company is adhering to all the guidelines mentioned by the Ministry of Home Affairs of the Government of India. It will start production at three of its plants, Gurugram and Dharuhera (both in Haryana), Haridwar (Uttarakhand) and additionally the Global Parts Center (GPC) at Neemrana in Rajasthan in a phased manner from tomorrow onwards. Further, Hero has also received a green signal to resume work at its R&D facility – the Centre of Innovation and Technology (CIT) in Jaipur.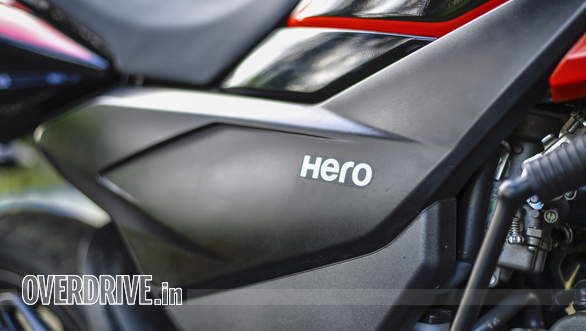 The company has confirmed that only the employees who are absolutely required will be attending the different facilities and corporate offices and will be maintaining social distancing in the premises. Hero MotoCorp has instructed the other staff members to work remotely from all the locations in India, until the company sends them further notice. All the three plants mentioned above have acquired the necessary permissions from the Government authorities. The company will soon get permission confirmation from the supply chain partners, post which operations at the three plants will commence.
The guidelines that have been mentioned by the company for the safety and health of its employees include, mandatory self-declaration of good health before joining and daily updates through Aarogya Setu and Hero App wherever applicable, Wearing of face-masks, face shield, digital attendance through Hero App, regular sanitization of personal items, work-stations and maintaining social distancing. It also mentions of no domestic or international travel, no celebratory or business gatherings, no visitors allowed to visit Company premises, neither are employees allowed to visit vendor or dealer premises, Thorough sanitization of all workplaces regularly, sanitization of buses, shuttles and other official vehicles after each trip. The mandatory WFH has been applied on employees above the age of 60, any employee with critical medical conditions and pregnant women.
Hero's R&D facility – the Centre of Innovation and Technology (CIT).
Last month, the Hero Group had announced a contribution of Rs 100 Crore towards the relief measures from the Coronavirus pandemic. The group gave Rs 50 crore to the PM-Cares fund while the remaining Rs 50 crore was to be used for other relief measures.  Additionally, over 2000 motorcycles were donated to authorities, along with the distribution of meals, manufacturing and distributing sanitizers, face-masks, and developing engineering solutions for public safety. In  the month of April, there were no vehicles manufactured and dispatched to dealers.