Hennessey Venom GT is the world's fastest production car at 435.31kmph
American firm, Hennessey has claimed that their Hennessey Venom GT is now the fastest car in the world, beating the Bugatti Veyron Super Sport's 269mph (432.91kmph).
The Rs 8 crore supercar reached a top speed of 270.49mph (435.31kmph) at the Kennedy Space Centre. However, the record won't make it to next year's Guinness World Record book since for a record to be official, the car has to be driven on both directions. Hennessey only took the car on a single run with NASA only allowing a single run. Since the runway is 5.2km  long, the driver had to start braking.
The Hennessy Venom GT
Pilot Brian Smith said the Venom GT could go a further 10kmph to 15kmph more if the runway was longer. The Veyron Super Sport for instance was driven on Volkswagen's Ehra-Lessien private test track which has a straight of 8.85km.
The Venom GT is powered by a twin-turbocharged, 7.0-litre V8 that puts out 1244PS.
Interestingly, the power-to-weight ratio of the car is a whopping 1000PS/tonne, 380PS more than the Veyron Super Sport. The Veyron is a much heavier car but is only slightly slower. The race for the fastest car in the world will only heat up further this year, expect more manufacturers attempting to break the record.
 Here's a look at the world's 10 fastest cars:
1)  Hennessey Venom GT
270mph/435kmph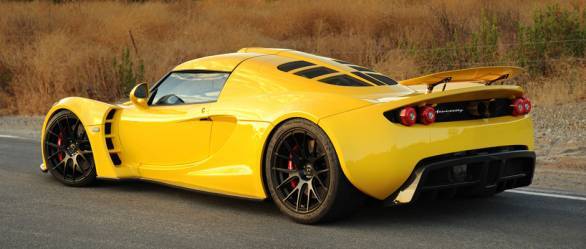 2) Bugatti Veyron Super Sport
 269mph/433kmph
3) Koenigsegg Agera R
260mph/418kmph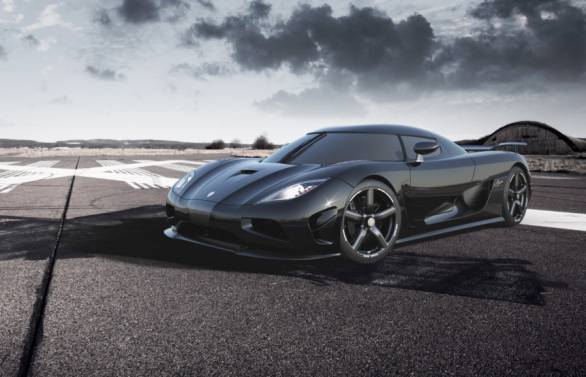 4) SSC Ultimate Aero
257mph/414kmph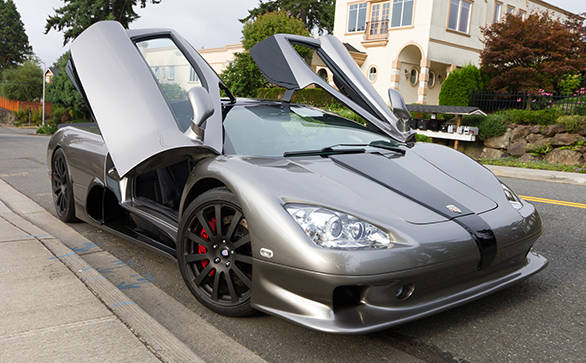 5)  Saleen S7 Twin-Turbo
248mph/399kmph
6)  Koenigsegg CCX
245mph/394kmph
7)  McLaren F1
240mph/386kmph
8)  Zenvo ST1
233mph/374kmph
9)  Pagani Huayra
230mph/370kmph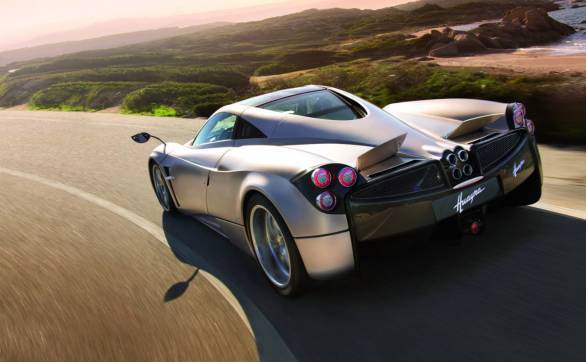 10) Gumpert Apollo and Noble M600
225mph/362kmph
Gumpert Apollo
Noble M600
Price (Ex-Delhi)
Starts Rs 12 Crore
Related Stories