Harley Owners Group celebrates India's 69th Independence Day on a 'Freedom Ride'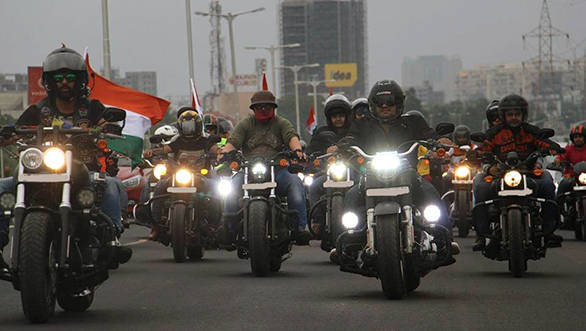 Members of the Harley Owners Group across India celebrated the 69th Independence Day of our country by setting off on a 'Freedom Ride'. 15 groups set out from Harley dealerships spread across 18 cities, with a lot of them riding to support a social cause. Two Rivers Harley-Davidson from Pune rode to create awareness on the safety of riders, while Nine Bridges from Ahmedabad and Diamond City from Surat rode to the Sabarmati Ashram to promote the use of khadi.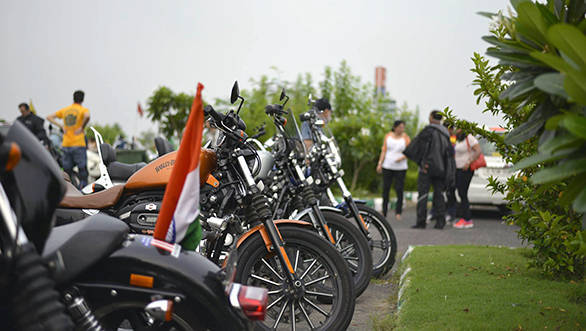 Other riders from cities like Chandigarh, Mumbai, Bengaluru, Delhi and Kochi hoisted the flag at their dealerships and rode to various destinations such as Vagamon, Ooty, Mcleodganj and Lonavala.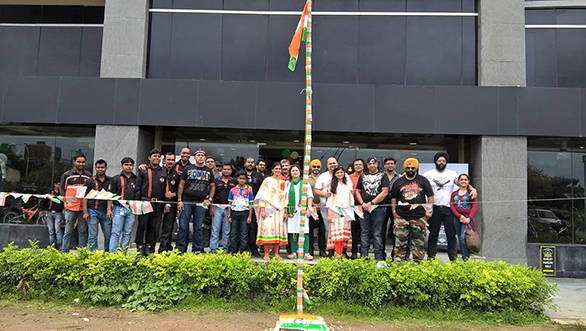 Harley Owners Group® celebrate the spirit of freedom on 69th Indian Independence Day
New Delhi, August 17, 2015: Paying tribute to the nation's 69th Independence Day, H.O.G.® members across the country took to the open roads to express their patriotism for their country and celebrate their passion for freedom and self-expression. Over the years, 'Freedom Ride' has become a marque day that H.O.G. chapters undertake to celebrate Independence Day in their unique ways. Keeping the tradition alive, all 15 chapters across the country rode out from Harley-Davidson® dealerships spread across 18 cities. Various chapters rode for causes they support as a group. While Two Rivers, Harley-Davidson (Pune) took the initiative and rode for the safety of riders, Nine Bridges, Harley-Davidson (Ahmedabad) and Diamond City, Harley-Davidson (Surat) rode to the Sabarmati Ashram to promote the use of 'Khadi'. Riders from cities like Chandigarh, Delhi, Mumbai, Bengaluru, Kochi undertook flag hoisting at the dealerships and rode down to Mcleodganj, Lonavala, Vagamon, Ooty, and Agra among others destinations. About Harley-Davidson India: Harley-Davidson India commenced operations in August 2009 and appointed its first dealership in July 2010. The Company offers 12 models in its line-up in India, in addition to a full range of genuine parts, accessories, and general merchandise, available through its authorized dealerships. Harley-Davidson India is headquartered at Gurgaon, Haryana, and has an assembly unit at Bawal, Haryana. The company has 18 independent dealerships across India: New Delhi, Gurgaon, Chandigarh, Mumbai, Navi Mumbai, Hyderabad, two in Bangalore, Chennai, Kochi, Kolkata, Ahmedabad, Indore, Pune, Goa, Jaipur, Surat and Lucknow. For more information, visit the Harley-Davidson India web site at www.harley-davidson.in, Facebook, Twitter and YouTube pages.