Harley-Davidson unveil 2016 range of motorcycles in India
Harley-Davidson India has introduced its 2016 range of Iron 883, Street 750 and Forty-Eight motorcycles. Apart from the dark colour scheme, changes have been made to the engine as well as the suspension components of the motorcycles. The Street 750 now also gets a revised braking system.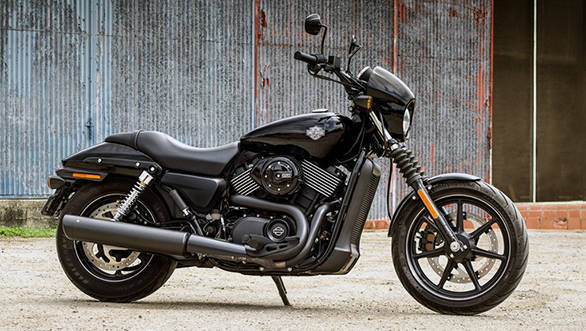 The Iron 883 gets a new front suspension as well as adjustable shocks at the rear. The motorcycles gets lighter alloy wheels and revised seating too. The Forty-Eight gets new alloy wheels that slot in between 49mm front forks. The rear suspension is adjustable too.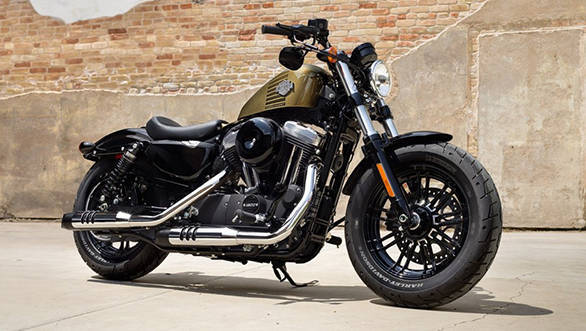 Harley-Davidson says that the new Sportster suspension consists of new front cartridge forks and nitrogen gas charged shocks at the rear that offer better compression and rebound damping that the previous suspension units. The company adds that the triple rate springs in the front forks as well as the oil lock helps in preventing wheel hop during hard braking.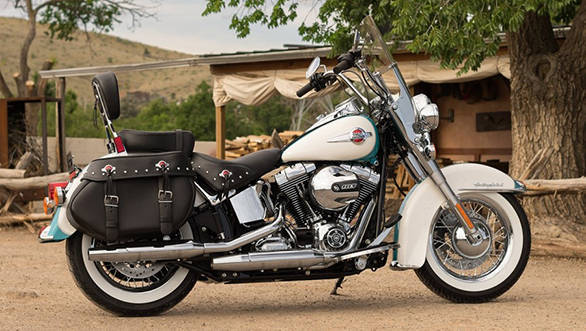 In addition to these models, Harley-Davidson has also introduced the 2016 Heritage Softail Classic that boasts refreshed styling, the high output 141Nm (up from the earlier 130Nm) Twin Cam 103 motor, improved saddlebag support and standard electronic cruise control.
HARLEY-DAVIDSON LINEUP GETS DARKER AND MORE POWERFUL
NEW DELHI (Aug. 24, 2015) – Three new hard-hitting Dark Custom models, the most powerful cruiser lineup in company history, and a broad range of performance and styling enhancements throughout the range highlight Harley-Davidson's powerful new model lineup. New Harley-Davidson Motorcycle Highlights · New Iron 883™ and Forty-Eight® models assert Harley-Davidson's Dark Custom leadership with motorcycles inspired by the rebellious spirit of the past updated with modern design and new suspensions that put a little extra smooth in the Harley-Davidson soul · Previously only available in Harley-Davidson Touring bikes, the High Output Twin Cam 103™ engines upgrade the power for all Softail · Project RUSHMORE's touring revolution expands with the return of the Road King® motorcycle "This is another historic year for Harley-Davidson," said Pallavi Singh, Director Marketing, Harley-Davidson India. "We're raising the bar on Dark Custom motorcycles with the new Iron 883, Forty-Eight and Street 750, the purest expression of the design. And we're extending our lead in touring with the return of the Road King and redesign of the popular Heritage Softail Classic." Dark Custom Soul The new Iron 883 is intentionally raw and rough around the edges, with a modern design inspired by garage-built bobbers past and present. All-new front and adjustable rear suspension, lighter-weight mag wheels and improved seating increase comfort and control to smooth the road ahead. The new Forty-Eight achieves its menacing stance with a burly front tire, new mag wheels and a massive front end with new 49mm forks, and also benefits from improved adjustable rear suspension and seating. Retro styling cues and a perfect ratio of black, color and chrome give this bike a bold visual presence. Riders navigating rough and tumble urban streets on the lean and nimble Harley-Davidson Street® 750 model will appreciate the improved confidence from new front and rear braking systems. New Sportster Suspension All 2016 Sportster® models will tame rough roads with all-new front and rear suspension and improved seats working together to enhance rider comfort and control. The new seats incorporate premium materials and revised shapes to provide more supportive comfort. The re-engineered Sportster suspension pairs emulsion coil-over shocks with new front cartridge forks. Nitrogen gas-charged shocks resist oil aeration and feature an internal valve stack with 36mm pistons and high-performance oil to provide superior compression and rebound damping control that reacts quickly to small bumps and keeps the tires in contact on uneven road surfaces. Progressive-rate spring pre-load is adjustable by a threaded collar using a spanner that stows under the seat. Tuned to complement the shocks, the stout forks feature a calibrated piston and valve stack and progressive rate springs for consistent feel throughout the compression and extension range of the suspension. The triple-rate spring and oil lock allows the forks to resist wheel hop under hard braking. Heritage Softail Classic Combining nostalgic style with smooth, modern Softail performance, the Heritage Softail Classic receives refreshed styling for 2016 plus the High Output Twin Cam 103 powertrain, standard electronic cruise control, and a new and improved saddlebag support structure. Visit H-D.com to see all 2016 Harley-Davidson models.