GST to make small cars and hybrids more expensive in India
With the announcement of the much anticipated Goods and Services Tax (GST), there has been mixed reactions from the automobile fraternity. And the reason for that is the varying tax structure imposed on different segment of vehicles sold in India.
The GST structure will be replacing the central excise duty and service taxes that are collected by the Central government. The segment that benefits from the newly announced GST structure are the large vehicles with a displacement greater than 1,500cc as well as SUVs with a length of more than 4 metres. This category of vehicles will attract 15 per cent cess over the peak rate of 28 per cent making it a total of 43 per cent. Presently, the central excise of 27 per cent is applied along with a value added tax (VAT) of 12.5 to 14.4 per cent. In addition to these taxes, there is also state taxes, octroi and infrastructure cess that is levied. The total tally of these taxes goes to up to 45 per cent.
The new GST structure has also brought hybrid cars under the same slab as that of large vehicles meaning a tax of 43 per cent will be levied on them. However, electric cars will attract a tax of 12 per cent. This has been seen as an unfair decision in favor of hybrids stated some in the industry. Hybrid cars employ cleaner and more efficient technology when compared to the conventional petrol and diesel powered vehicles.
Last month, the Ministry of Heavy Industries and Public Enterprises had withdrawn all incentives under the FAME scheme that were given to mild hybrids like the Maruti Suzuki Ciaz and the Ertiga. Due to which the benefit of Rs 13,000 that was passed on to the customers was withdrawn completely by the car manufacturer.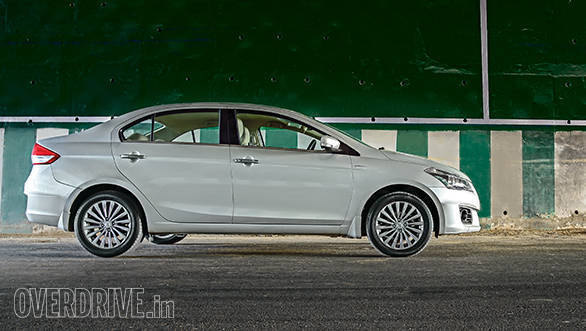 The GST council is also planning to levy an additional cess over the 28 per cent on small cars. The classification criteria for small cars has not been mentioned but the same is believed to be according to the displacement, length and the price. The final impact on the pricing of these cars will only be out once the additional cess is mentioned by the council.
Price (Ex-Delhi)
Starts Rs 8.2 Lakhs