GST effect: In the long term, GST will boost growth in the automobile sector, says Jnaneswar Sen, Honda Cars India
We are minutes away from the revolutionary GST coming into effect across different automobile segments in India. The GST structure will be replacing the central excise duty and service taxes that are collected by the Central government. The segment that benefits from the newly announced GST structure are the large vehicles with a displacement greater than 1,500cc as well as SUVs with a length of more than 4 metres. This category of vehicles will attract 15 per cent cess over the peak rate of 28 per cent making it a total of 43 per cent. Presently, the central excise of 27 per cent is applied along with a value added tax (VAT) of 12.5 to 14.4 per cent. In addition to these taxes, there is also state taxes, octroi and infrastructure cess that is levied. The total tally of these taxes goes to up to 45 per cent.
Here is an official statement from Jnaneswar Sen, senior vice president, Honda Cars India.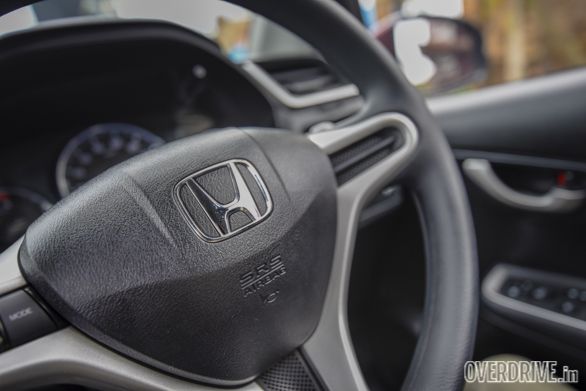 The implementation of the GST is a much-awaited and important tax reform, which will simplify the country's tax structure and enhance the Indian economy's growth. The consolidation of multiple indirect taxes will increase ease of doing business in India. As far as the automobile industry is concerned, though it may face some challenges in the short term, in the long term, GST will boost growth in the automobile sector. In the short term, there has been some impact in sales in the month of June due to postponement of purchase by customers as prices of some cars are expected to fall after GST implementation. Honda has offered price protection to customers buying cars in June. We have also committed stock protection to our dealers for the unsold stock with dealers on 30th June 2017.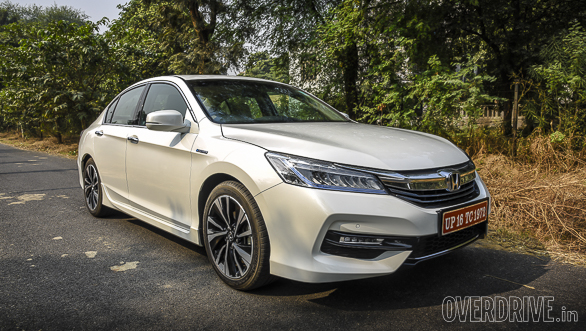 Honda was looking forward to government support on making full Hybrid technology popular among our customers in India. However, after GST, hybrid vehicles will be taxed as per the highest tax slab. This will pose a fresh challenge to our intention to popularize this environment friendly technology in India. However, we hope that the government will find a way to extend support to full hybrid vehicles through an enhanced FAME benefit scheme, which will be reviewed in September this year. The government has announced its commitment to EV technology and also extended it tax benefit under GST. However, implementation of EV requires significant infrastructure development over the next decade or so. We feel that support to HEV (hybrid electric vehicles) will make it more attractive to customers and prepare them for adopting EV technology till EV infrastructure is ready. We look forward to enhanced FAME support from government for Hybrids.
Price (Ex-Delhi)
Starts Rs 43.21 Lakhs
Price (Ex-Delhi)
Starts Rs 9.99 Lakhs
Price (Ex-Delhi)
Starts Rs 37.88 Lakhs