Great Wall Motors looking to acquire facility near Pune for India operations
Chinese SUV-maker Great Wall Motors recently set up shop in India and has earmarked an investment of Rs 7,000 crore for this venture. The firm will be headquartered out of Gurgaon but is looking to set up its manufacturing base in Maharashtra. This is a departure from its earlier plan of building a facility in Gujarat.
The firm had shortlisted five states, Maharashtra, Gujarat, Karnataka, Andhra Pradesh and Tamil Nadu, but Maharashtra now seems to be at the top of its list. A news report states that the firm is keen on the land owned by Chinese commercial vehicle maker Foton Motors in Chakan near Pune. Great Wall is also actively considering the GM facility in Talegaon. The report's sources say that talks between the two parties for this facility are at an advanced stage and a memorandum of understanding (MoU) had been signed in September. This would allow Great Wall to take possession by May/June 2020. The facility currently makes GM's export models, given that the firm exited India in 2017. This facility is also more attracted to Great Wall, as the latter will allow it to start selling cars in India by mid-2021. Setting up a plant from scratch would set that back by a year.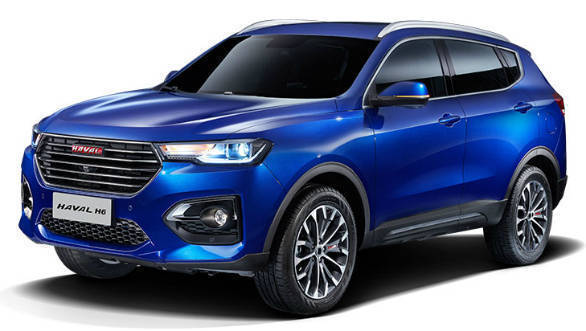 Other reasons that have made Maharashtra most favourable is that industry department officials from the state recently visited China to invite the company to the state. Great Wall is also looking to meet the Maharashtra CM, but the recent political uncertainty in the state has delayed the same. It will ask for further sops from the state government in India with what GM had been given earlier.
The Chinese carmaker had already set up its India division, Haval Motor India in October, but given that this happened before the new, lowered corporate tax rates, the firm is looking to set up another unit, Great Wall Motor India to make use of this concession. The Indian operations will be headed by Qingke Shi, who along with Baoyu Chong are also on the entity's board. Former Maruti Suzuki executive, Kaushik Ganguly will head the India product strategy. Great Wall is seeking an appointment with PM Narendra Modi for its chairman Wei Jianjun, after which a formal announcement might take place.
Source: ETAuto