GP Petroleums team up with Repsol to launch lubricants in India
UAE-based GP Petroleums has partnered Spain's Repsol petroleum company to bring the latter's range of lubricants to India. Repsol will be using GP Petroleums' vast network to market its products in the Indian market. Gulf Petroleum as GP is better known in India will be setting up a new facility in Gujarat for manufacturing Repsol lubes. To this effect the company will be investing close to Rs 100-120 crore. The Repsol range of products will include Repsol Elite, Repsol Diesel and Moto 4. The commercial launch is expected later this year.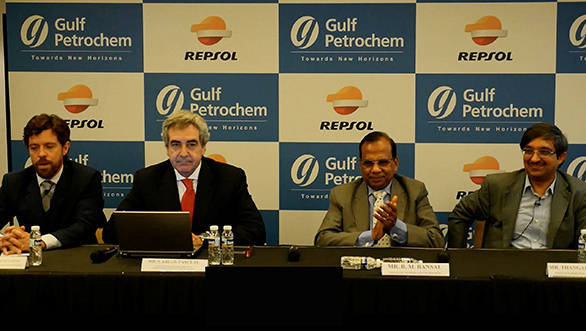 "We are delighted to announce the tie-up with Repsol, a very well-reputed international brand and we will be marketing their entire product range as part of our portfolio. With the economy showing recovery, the lubricant segment is expected to witness growth in future. With the changing engine technology, Repsol lubricants which is focused on innovation is the answer to today's consumer needs said Sudhir Goyel, managing director, Gulf Petrochem Group."