Toyota wants privacy concerns addressed before it adds Android Auto
Toyota and its luxury arm Lexus are the only two major car brands who have held out on providing Apple CarPlay and Android Auto compatibility in their infotainment systems. This is changing slowly with the upcoming Toyota Corolla and the recently launched American-market Toyota Avalon now featuring Apple CarPlay. Android users will have to wait longer though.
Android Auto Image for representation only
Speaking at a first-drive event for the Avalon, a Toyota representative said that the company's primary concerns with Android Auto were with regards to privacy. He said that Toyota was a conservative firm and the company would not change its stand on Android Auto until it was satisfied that user privacy was upheld.
Toyota's concerns are not unfounded. Google has been known to collect data on users of Android Auto before for purposes of improving the system. A 2015 report by Motor Trend claimed Google collects vehicle speed, throttle position, coolant and oil temp engine revs when Android Auto is in use. Apple on the other hand only wanted to know if the car was in motion. Google hasn't refuted claims that it keeps at least some of this data. Unlike its web users, whose data Google collects for targeted ads, the tech company uses data from Android Auto users to improv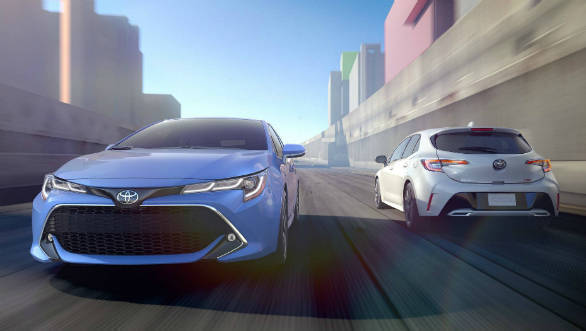 The upcoming Toyota Corolla will only have Apple CarPlay
All major car-makers now have very strong connectivity options in their cars, even in a developing car market such as India. This is because consumers demand this and it is slowly becoming a major factor in car-buying. But this incident shows that car-makers will now have to actively address the privacy concerns that come with this, especially given the connected-car and autonomous driving disruption taking place now.