GM to sell 2 new all-electric vehicles in 18 months, 20 by 2023
General Motors, American carmaker, has stated that it will begin selling two new electric vehicles within the next 18 months. General Motors states that it will have at least 20 new zero-emission all-electric vehicles in its model lineup by 2023. General Motors chairman and CEO Mary Barra announced in Detroit that the new EVs are part of a new plan to move towards an automotive world that includes zero emissions, zero congestion, and zero crashes. The two new all-electric cars coming within 18 months will be based on technology derived from the Chevrolet Bolt EV electric compact that was introduced with a 380km range last year. The vehicles will be plug-in electric vehicles or hydrogen fuel-cell vehicles that have no internal combustion engines. Closer home, GM recently shut domestic operations in India, with its plant in Halol, Gujarat acquired by UK-based MG Motor.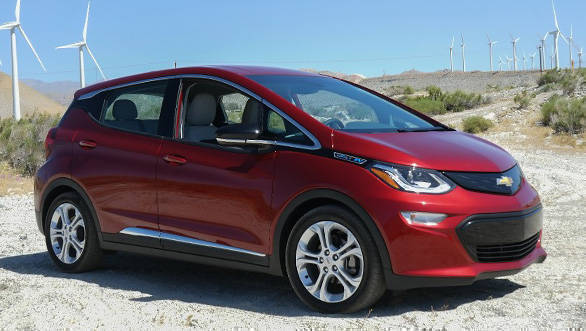 Chevrolet Bolt EV
GM's advanced technology spokesperson Kevin Kelly said, "We had said the Bolt EV would be a platform for electric vehicles going forward. Today, we are showing the next chapter of that." The new vehicles could be SUVs or crossovers rather than standard passenger cars, he said. The company also said that it is developing a new fuel cell architecture that will allow twin-electric motors, powered by compressed hydrogen, that could drive a heavy-duty truck, delivery vehicle or ambulance.
Source: The Gleaner