GM safety issues continue with manufacturer recalling 52,000 more cars
General Motors is recalling certain batches of the Cadillac SRX, Chevrolet Silverado HD and GMC Sierra HD. The 2013 Cadillac SRXs 3.6l are manufactured between May 29, 2012 and June 26, 2013. These vehicles have been detected with an onboard computer error that can delay acceleration for three to four seconds. A lag in acceleration, GM says can increase the risk of a crash. The company will flash the transmission control module to fix the problem in these cars. No crashes for the aforementioned vehicles have been reported so far in this issue.
GM is also repairing 51, 2015 Chevrolet Silverado HD and GMC Sierra HD pickups. The problem here was that fuel pipe connecting the tank to the transfer pump may not be properly torqued, which could result in a leak, and subsequently a fire. GM will tighten the system according to specifications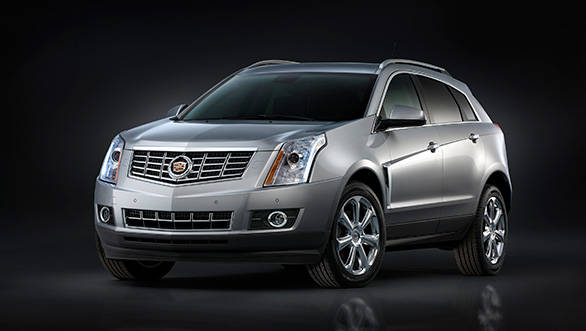 2014 Cadillac SRX
The latest additions to this ever-increasing recall list from GM are 51,640 Buick Enclaves, Chevrolet Traverses and GMC Acadia SUVs of the 2014 model year. The reason the fuel gauge to read incorrectly due to a faulty mechanism. "An inaccurate fuel gauge may result in the vehicle unexpectedly running out of fuel and stalling, increasing the risk of a crash," the National Highway Traffic Safety Administration (NHTSA) said on its website. GM says dealers will reprogram the software for free, starting immediately. The company will also notify owners by mail.