German carmakers threatened with steep border tax by Donald Trump
President-elect Donald Trump has got car manufacturers worried. He has spoken out numerous times in public about his plans of imposing a tax on carmakers importing vehicles into his country. Trump has said that a border tax of 35 per cent would be imposed on vehicles imported into the USA by carmakers.
The latest ones to face his ire are German car manufacturers. During an interview with German newspaper Bild, Trump ended up criticising the carmakers based in Germany for not making sufficient cars in the United States. "If you want to build cars in the world, then I wish you all the best. For every car that comes to the USA, you will pay 35 per cent tax," said Trump.
He particularly directed his ire at BMW. "I would tell BMW that if you are building a factory in Mexico and plan to sell cars to the USA, without a 35 per cent tax, then you can forget that," he added. Of late, Trump has attacked a lot of carmakers over their plans of making cars in Mexico. Carmakers are finding manufacturing in Mexico to be a lucrative proposition as labour costs are lower. Trump has also warned Toyota of being subjected to border tax if its Corolla models are built at their planned factory in Mexico.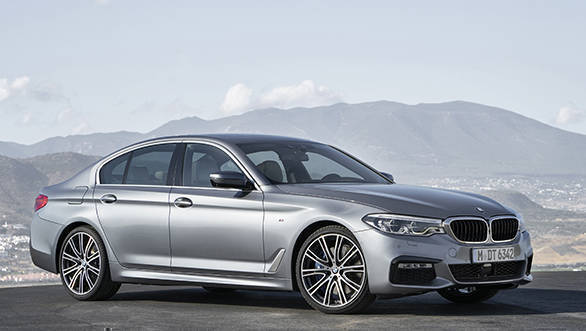 According to a Reuters report, Audi, BMW and Mercedes-Benz have invested towards manufacturing cars in Mexico and exporting them to the USA. The German carmakers also have factories in the US and they have quadrupled light vehicle production in the past seven years. A BMW spokesperson has said that their factory in San Luis Potosi in Mexico will manufacture the 3 Series from 2019. Audi and Mercedes-Benz have refrained from reacting to the comments made by Trump. Volkswagen has said that it will be investing $900 million into its Tennessee facility.
Source: Reuters
Price (Ex-Delhi)
Starts Rs 55.4 Lakhs