German automaker Wiesmann shuts shop
German sports car manufacturer Wiesmann has shut shop. The company ran into financial troubles in August 2013, was unable to pay its suppliers and filed for bankruptcy. Despite their efforts to save the brand, a buyer could not be found and now Dutch media have reported that the factory has shut down, ending a 21-year history of hand-crafted car production by Wiesmann.
Founded back in 1985 by engineer Martin Wiesmann and businessman Friedhelm Wiesmann based in Dulmen, the company started out producing hard tops for convertible cars. Later they began building custom rear-wheel drive two-seater cars with BMW M3 and M5 power-plants. When the company was in its prime, there were 125 employees, despite Wiesmann's partnership with BMW's M division, it is unsure whether the company will open its doors again as they have failed to pay their employees and still haven't paid suppliers.
The roadsters which the company was known for
Wiesmann's current line-up has the 406PS MF4 roadster to the 554PS GT MF5, which shares its twin-turbo V8 engine with the outgoing BMW X5 M and X6 M SUVs. The GT MF5 is Wiesmann's fastest offering, hitting 100 kmph in a claimed 3.9sec and 306 kmph flat out. The car takes 390 man hours to be built, is made of fibreglass and costs around £190,000 (1,93,18,000 approx).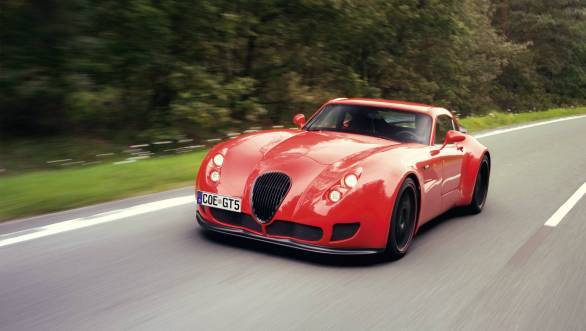 The GT MF5
It is expected that BMW will offer limited service options to Wiesmann owners as the cars share components.
Price (Ex-Delhi)
Starts Rs 74.9 Lakhs