Geneva Motor Show 2018: Volkswagen I.D. Vizzion concept with Level 5 autonomy revealed
The 2018 Geneva Motor Show has started and Volkswagen is among the first automobile manufacturers to start showcasing their upcoming offerings. Volkswagen has revealed the I.D. Vizzion concept that will take form of a production sedan somewhere in 2030. The I.D. Vizzion concept follows the same approach that Volkswagen has shown with the I.D. Buzz and the I.D. Crozz. What makes the VW Vizzion I.D. concept an important offering is the fact that offers Level 5 autonomy that effectively means all the functions of the car can be controlled with the help of voice and gesture controls.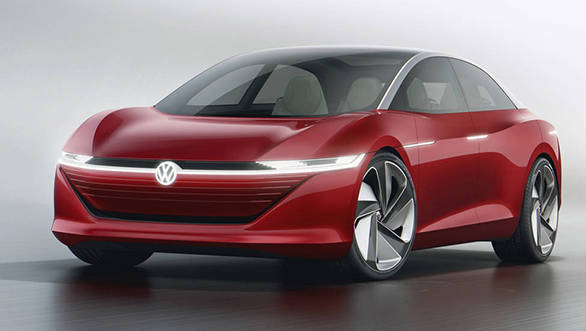 The Volkswagen I.D. Vizzion concept is based on the VW's MEB architecture that comes with two electric motors 101PS and 201PS powered by a 111-kWh lithium-ion battery that is placed under the floor area. VW claim a driving range of 665km on the European cycle.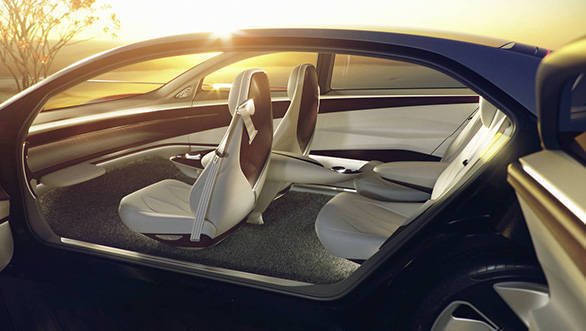 The Vizzion I.D. concept will make use of all the data and the information fed with the help of cameras along with its own set of calculations. VW claims that the artificial intelligence of the Vizzion will have a self-learning mechanism which means that the system will be able to take its own decisions after running its own set of computations. The AI system will be fed with multiple images of cars, trucks, bicycles and pedestrians to make it understand the difference between these objects.
Speaking about Level Autonomy, VW mentions that the system will make use of laser scanners, ultrasonic sensors and also radar sensors for objects placed in the close vicinity and the ones placed far away. Additionally, there will be a fleet of front, rear and side cameras. All the data that will be collected through this system will then be shared between cars to connect them.