Geneva Motor Show 2018: 825PS McLaren Senna GTR concept is a track-only beast
McLaren had only recently unveiled the Senna performance road car and has now showcased its track-only sibling, the McLaren Senna GTR concept at the Geneva Motor Show 2018. The McLaren Senna GTR takes up the GTR moniker from legendary predecessors including the McLaren F1 GTR and P1 GTR. Although still a concept, McLaren has already confirmed that it will produce a limited batch of 75 units of the Senna GTR after the standard Senna's production run of 500 units is completed. The Senna GTR comes powered by the same 4-litre twin-turbocharged V8 engine as the road car, but packs in 25PS at 825PS and 800Nm.
The GTR retains the basic design cues of road-going but adds more track-oriented features like the large, fixed front and rear diffusers, new fenders, as well as racing slick tyres from Pirelli. With all these aids, the Senna GTR will not just be quick at the track, McLaren claims it will be the quickest car with the company's badges outside of Formula 1 cars.
McLaren will begin assembling the GTRs at its Woking, UK plant sometime in 2019, and is gauging the interest of potential customers at Geneva with a price tag of $1.39 million (Rs 9.03 crore approximately).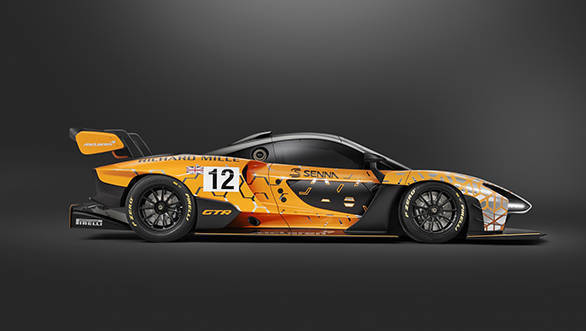 Here are more images of the McLaren Senna GTR: