General Motors signs a three-year wage agreement with the employees union at their Talegaon plant
GM India has signed a new three-year wage agreement with the General Motors Employees Union at their Talegaon manufacturing plant near Pune in Maharashtra. According to the new agreement, the employees at the Talegaon plant will receive an increase in wages between 40 to 50 per cent over the period of three years, starting April 01, 2017.
This comes just a few days after GM had announced that production at their Halol plant in Gujarat would be stopped. The Halol plant will be shut down on April 28, 2017 and GM has given the employees at Halol a choice to either take up voluntary retirement or be transferred to the Talegaon plant. According to the new agreement, the increase in wages will be implemented in an 80:10:10 ratio over the next few years with the largest increase happening in the first tranche, exactly when GM India plans to begin production of all its Indian models at the Talegaon plant.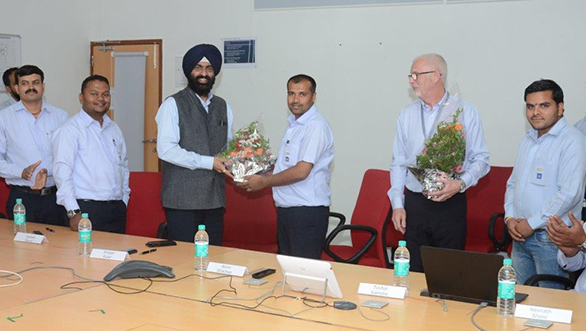 The Talegaon plant has been functional since September 2008 and has an annual production capacity of 1,30,000 units. It currently produces the Chevrolet Beat for domestic as well export markets, and also manufactures engines with an annual capacity of 1,60,000 units. Around 1,400 employees (who are part of the union) at this plant will benefit from the wage hike. According to the vice president of human resources at GM India, Pritpal S Kular, the signing of the wage agreement is an important step in the plan to consolidate GM India's manufacturing at the Talegaon plant.
Price (Ex-Delhi)
Starts Rs 4.32 Lakhs