Gautam Singhania to race in the Ferrari Challenge European Championship
Motorsport enthusiast Gautam Singhania is all set to become the first Indian to race at the Ferrari Challenge Europe Championship 2015.
Endorsed by the Federation of Motor Sports Clubs of India (FMSCI), the entire season comprising a total of 15 races with two races a weekend, is spread over six weeks. The world finals will be held in December with a total of three races, where one race is together with the other two regions of Asia and N America. The grid will have around 50 cars and this will definitely set the ball rolling in the competition.
This time around, Gautam Singhania will race with Kessel Racing, a renowned Swiss team. Andrea Motermini, former F1 and current GT driver has been brought on as the coach for this season.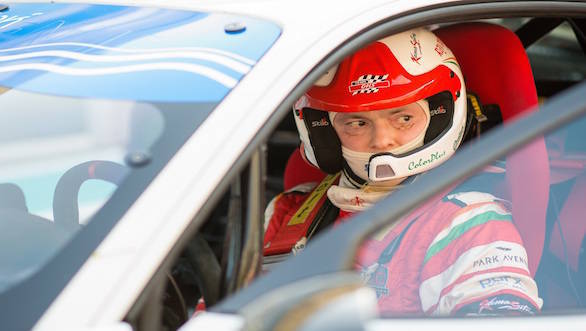 Speaking about the forthcoming series, Gautam Singhania, chairman & managing director, Raymond Limited said, "I am extremely thrilled to participate in the forthcoming full season championship and fully focused on the task at hand. It was a proud moment for me last year to get a podium finish in Abu Dhabi." He further added, "I have decided to race with Kessel Racing as it is a bigger team and their support could be much more valuable. With my recent racing success and steady improvement, this was the next logical step. I have also signed up with Andrea as my new coach and hope to benefit from his extensive racing experience. I am looking forward to some great racing weekends this year and have set my sights on the Championship and World Finals 2015."